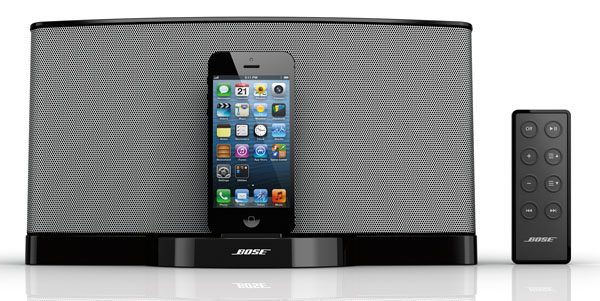 Bose has just released the SoundDock Series III system, the company's first SoundDock digital music system with the Lightning connector designed for the iPhone 5, iPod touch (5th generation) and iPod nano (7th generation).
Now, owners can enjoy the iconic Bose SoundDock combination of small size and full-range audio performance from any iPod or iPhone model with a Lightning connector. An included remote control operates the system and the basic functions of the iPod or iPhone, and can switch back and forth between playlists. For flexibility and convenience, the SoundDock III system features an auxiliary input to connect other audio devices, and charges the iPod or iPhone while docked.
The Bose SoundDock III system incorporates a proprietary acoustic design and digital signal processing. The result is accurate, detailed, room-filling sound without increasing the system's width or depth. The SoundDock III system's industrial design is signature Bose, maintaining clean, modern lines, and a sleek, slim profile.
The new SoundDock Series III system will be available on December 8, 2012 for $249.95 US. For more info, please visit www.bose.com.