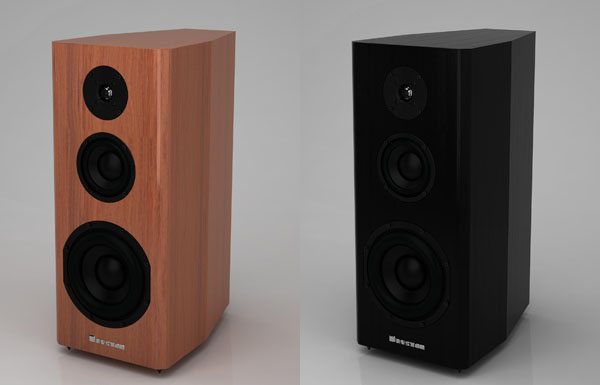 Just moments ago, we received sneak peak photos of Bryston's very first speaker – called the Bryston Model T Bookshelf Speaker.  This is essentially a "mini me" version of the floor-standing speaker prototype that Bryston first showed at the Montreal show earlier this year (in a passive display, as the speaker was not ready for demonstration just yet).
At this time all we know is that it should retail somewhere under $3,000 US and it's going to have a Black Bryston Logo instead of the Silver shown in the pics.
Will Bryston officially launch this speaker at the 2012 TAVES?  We sure hope so!  Stay tuned for more details!