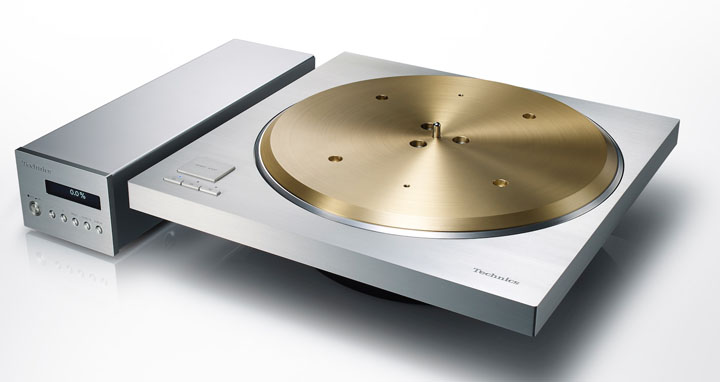 Every year, hundreds of new home audio and Hi-Fi products are launched at CES and this year is absolutely no different. While it's near impossible for us to cover all of them, here are some of the coolest products we found revealed at this year's show. One of the big trends we noticed this year was the integration of artificial intelligence systems like Amazon Alexa and Google Assistant into portable and home audio products.
Debussy Headphones – Featuring OLED Screens and AI Technology
Debussy is a startup led by experience audio engineers and designers that produces headphones like no other. Its line-up of headphones consists of three models called the Nathaniel, Clair de lune and Prelude (ranging from $590 to $4990 US; available for pre-order March 2018; to be released in 2019). At the heart of all models is Iris, a "smart sound system" that consists of an OLED touchscreen display, a powerful processor, voice and gesture control and USB-C charging. The headphones offer 32 GB of on-board storage, but can also stream music wirelessly from online services such as Tidal, Spotify and Qobuz over 4G, Wi-fi and Bluetooth. Each model is said to offer exception sound quality, 20 hours of run time and comes in a variety of high-end finishes. We can't wait to try one of these headphones out!
JBL Everest Wireless Headphones – With Built-in Google Assistant
JBL's Everest headphone / earphone line-up is among the first in the market to offer an on-board Google Assistant, which allows voice control and lets users receive notifications without needing to look at their smartphone or tablet. The Everest range consists of three models called the 710GA, 310GA and 110GA (priced from $99 US to $249 US). To access the Google Assistant, download the Assistant on your phone, connect the headphone and then simply touch the sensors located on the ear cup. Once activated, listeners can control volume, get access to meetings and events, and enjoy tracks on-the-go by stating simple phrases like, "volume up/down," "tell me about my day" or "play pop music." The headphone battery offers between 8 and 25 hours of listening, depending on the model.
ARCAM Intros HDA Range of Products
ARCAM introduced a brand new ARCAM HDA product line at this year's show. This product line includes the SA10 and SA20 integrated amplifiers, as well as the CDS50 SACD/CD player (which offers network streaming). Arcam says it will be the company's best performing range of products to date. The SA10 sports class A/B amplifiers and offers 50 wpc of power, while the SA20 is equipped with class G amplifiers and produces 50 wpc. Both models offer five RCA inputs, two coax inputs and a single optical input. Expect to see them in stores this spring.
Sennheiser Launches AMBEO Technology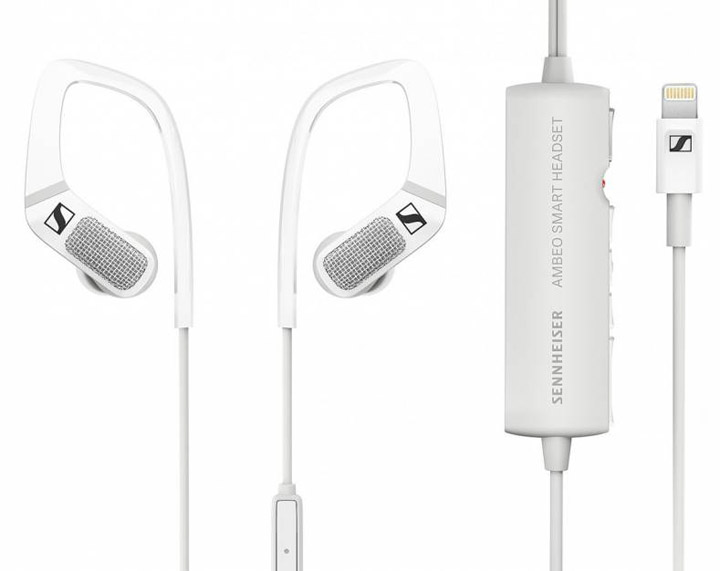 Sennheiser is offering CES visitors a chance to experience its AMBEO 3D immersive audio technology offered by the AMBEO smart headset and a prototype AMBEO 3D Soundbar. The headset lets users capture and listen to binaural audio recordings on their smartphones with unprecedented simplicity. The soundbar lets you place the AMBEO experience right in your living room by creating an immersive sound experience and a true as-if-there feeling without any additional components such as an external subwoofer.
Sennheiser HD 820 Audiophile Headphones
These closed-back dynamic stereo headphones deliver astonishingly transparent sound, thanks to a unique glass transducer cover that minimizes resonances. This innovation ensures an incredibly realistic and natural sound field. While audiophile headphones usually require an open-back design, the HD 820 changes the game by delivering exceptional, audiophile sound while insulating the listener from ambient noise.
Sennheiser CX 6.00BT Earphones
The company's new CX 6.00BT promises to deliver everything you need to enjoy brilliant sound on the go. This new in-ear wireless model features ear-canal earbuds joined by a cable around the neck – a lightweight design that is compact yet robust and provides superior fit and comfort. The CX 6.00BT delivers clear, detailed sound with an enhanced bass response with advanced wireless technology that includes Bluetooth 4.2 and Qualcomm apt-X. Support for apt-X™ Low Latency enhances gaming or video viewing by keeping visuals and sound in perfect sync.
Denon AVR-X8500H 13.2-channel AV Receiver (same as AVC-X8500H)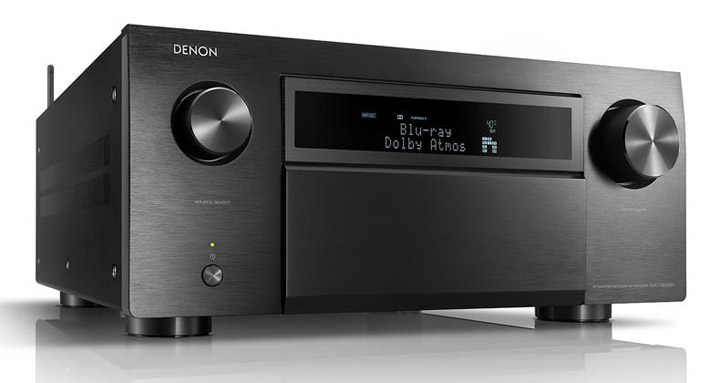 This new monster AV receiver is the industry's first true 13.2 channel receiver (rated at 150 wpc @ 8 ohms) and will be Denon's flagship product.  As you might expect, it supports all the latest sound formats including Dolby Atmos, DTS:X, Auro 3D, Apple AirPlay, Bluetooth and HEOS multi-room, just to mention a few.  What's more is that it also offers Amazon Alexa voice control.  The AVR-X8500H is also happy to play high-res audio such as DSD, WAV, ALAC and FLAC among others. On the video side, this receiver offers 8 HDMI inputs and 3 HDMI outputs (HDCP 2.2).  4K 60 Hz video is supported, and the receiver offers pass-through of Dolby Vision and HDR video.  It will be upgradeable to HDMI 2.1 in the near future, which will allow it to pass-through 8K video. Of course, the latest and greatest is going to cost you a pretty penny – gets yours this January for $3,799 US.
Mars Earbuds – Earbuds That Translate Conversations in Real-time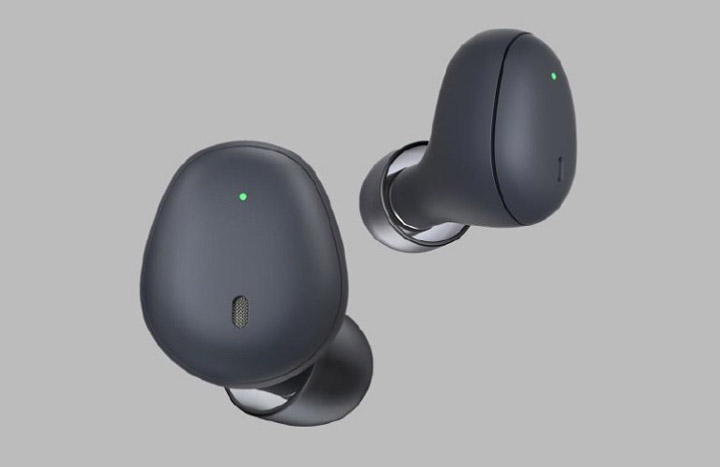 It might be hard to believe that such a product exists but it does indeed! The MARS earbuds are capable of in-ear translation in real-time and support 10 languages, including Korean, English, Japanese, Chinese, Spanish, French, Vietnamese, Thai and Indonesian. Only one pair of earbuds is required, with each person wearing just a single earbud. MARS also features automatic noise-blocking to reduce ambient noise and ensure clear voice recognition even in disruptive environments. With microphones placed "inside" the earpiece, MARS picks up a user's voice directly through the ear canal, blocking outside sounds and providing clear phone calls. Even when used at a noisy location, like a rock concert or on a busy street, the user's voice can be heard cleanly by the earbud microphones.
JBL L100 Classic Loudspeaker
Retro products are in high fashion these days and at CES, JBL introduced a modern take on the classic JBL L100 loudspeaker, a legendary 3-way bookshelf loudspeaker released back in 1970. Featuring a cool retro design, the L100 is available with an iconic Quadrex foam grille in black, orange, or blue (at $4,000 US). The enclosures are finished in a genuine, satin walnut wood veneer with black front and rear panels. The new L100 features the fundamental compact 12-inch 3-way design of its classic predecessor with improvements made to the transducers, enclosure tuning, and crossover network design. Designed by Chris Hagen, the same acoustic system engineer that created the L100T3 in 1988, the L100 Classic uses a new 1-inch (25mm) Titanium dome tweeter mated to a waveguide with an acoustic lens for optimal integration to a 5-inch (125mm) cast-frame, pure-pulp cone midrange driver located directly below. The vertical HF and MF transducer arrangement is slightly offset to the right of the woofer below, with HF and MF attenuators located on the upper left of the front baffle. Low frequencies are delivered by a 12-inch (300mm) cast-frame, white pure-pulp cone woofer operating in a bass-reflex enclosure system. Available this spring.
Monster AirLinks Elements and AirLinks iSport True Wireless Earbuds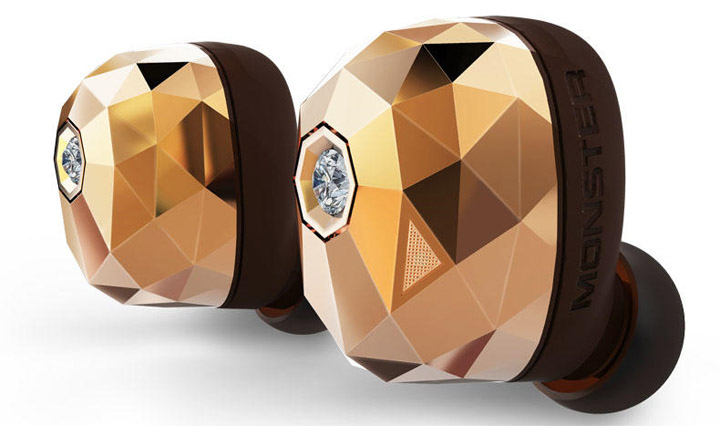 At CES 2018, Monster revealed with the company calls "True Wireless" headphone technology with the introduction of its AirLinks Elements, featuring a high-end jewelry themed design, and the sweat and water-resistant AirLinks iSport headphones. Both models feature AirLinks' TrueWireless RF circuitry and unique antenna design to ensure a rock-solid, reliable signal, solving the common problem of audio drop-outs and poor Bluetooth performance. The AirLinks system's two independent high quality drivers on each side, delivers perfectly balanced, outstanding audio performance. The right earbud may be worn individually and used for crystal-clear, hands free phone calls. Monster is offering a special insurance policy with both models – if you lose one of your earbuds, Monster will replace it for $20 (within one year of purchase).
Astell & Kern ACRO L1000 Hi-res Desktop Amp and DAC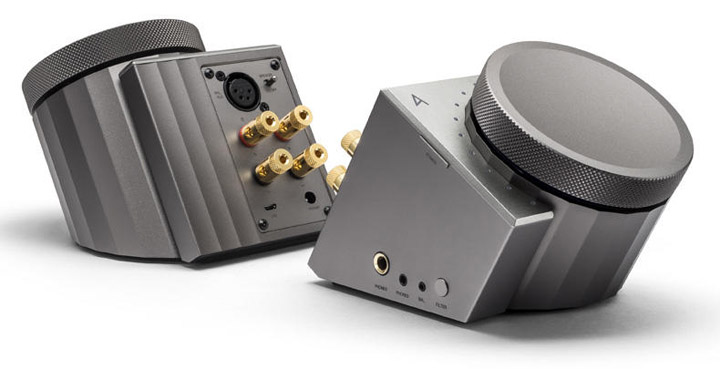 Astell & Kern made its name by designing some of the finest portable music players in the world. And this year's at CES, the company revealed a new desktop audio range of products branded as ACRO.
The ACRO L1000 is a beautifully designed desktop amplifier, headphone amp and DAC. It is outfitted with 2.5mm, 3.5mm, 6.5mm and XLR audio outputs, as well as speaker terminals. A USB port lets you connect it to a PC or Mac. The L1000 utilizes two AK4490 DACs that are capable of playing hi-res audio files up to 32bit/384kHz without downsampling. It also offers DSD playback (up to 11.2 MHz). The case and volume dial are designed out of aluminium and the volume dial has colored LEDs around it to indicate the listening level.
Technics SP-10R and Technics SL-1000R Direct Drive Turntables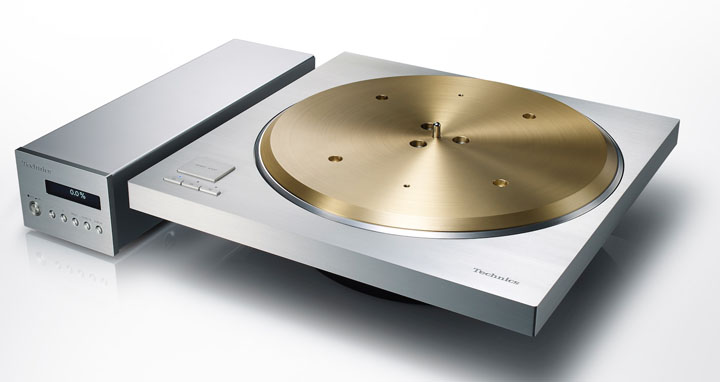 What is the appeal of direct drive technology in turntables? It's the ability to eliminate sound degradation caused by rotation fluctuation and minute vibrations between the motor and the transmission mechanism. The SP10-R is centered around a double coil twin rotor-type coreless direct-drive motor with coils on both sides for 12-pole, 18-coil drive, and high enough torque to drive the heavyweight-class platter with ultimate sovereignty. The result is a stable rotation nearly zero wow & flutter. The platter features a 10-mm-thick brass weight, enhanced with tungsten weights on the outer periphery. The brass weight is laminated onto the aluminum die-cast, giving the platter a total weight of 7.9 kg. A deadening rubber for eliminating unwanted vibration is attached to the rear surface to form a three-layer construction to achieve an even higher rigidity and provide excellent vibration-damping characteristics. For further noise reduction, the control unit is separated from the main unit and its switching power supply is equipped with unique technology that provides a voltage supply with minimal noise.
The Technics SL-1000R system features an S-type universal tonearm with a lightweight, high damping magnesium tonearm pipe and gimbal suspension. To further ensure the production of highly-vivid sounds, OFC is used for internal wiring, so that the music signal relayed from the cartridge is not dampened and the musical energy cut into the record is not lost.
Mark Levinson No. 585.5 Integrated Amplifier with Pure Phono Module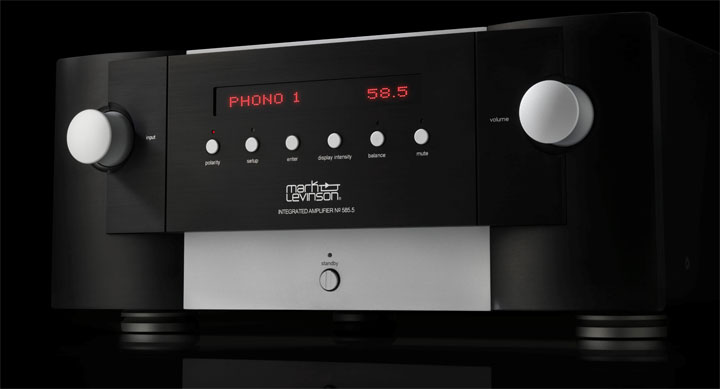 This new integrated promises to deliver audio performance equal to the finest separates in a single component. Its Pure Phono stage features fully discrete, extremely low noise gain stages, with RIAA equalization implemented using a combination of active and passive filter circuits. Four gain settings, multiple resistive- and capacitive-loading settings, and an infrasonic filter are conveniently adjustable via the front panel or the remote control. The No. 585.5 provides four analog inputs, and six digital inputs, including asynchronous USB, optical, coaxial, and AES/EBU (XLR), to accommodate a wide variety of digital music sources, including 32-bit/192kHz PCM, as well as native DSD and DSD over PCM via USB. A subwoofer output is also provide with a selectable 80Hz high-pass filter for use in a 2.1-channel system.
Sennheiser GSP 600 Gaming Headphones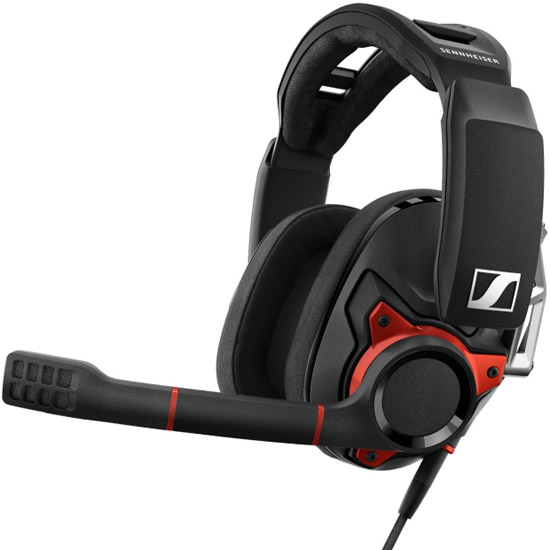 Are you into gaming? The new GSP 600 delivers a truly excellent sound performance that shatters expectations of what a gaming headset can do. It features a new and improved speaker system designed and manufactured by Sennheiser, with improved aluminum voice coil speakers that ensure an exceptional audio experience with an increased sub-bass range that adds powerful impact to games and movies.
Keep visiting this page for the next several days as we'll be adding new highlights here daily.