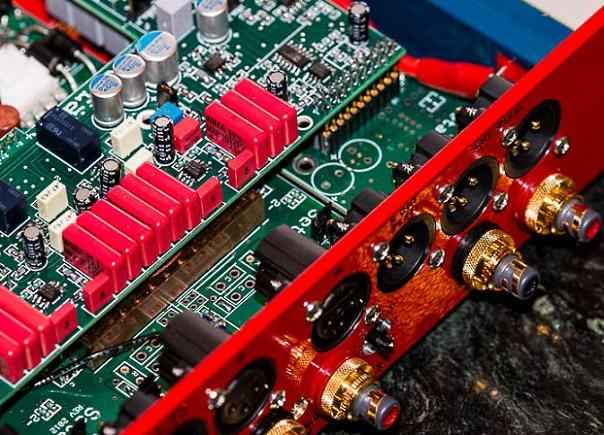 Channel D, is launching their new Seta Plus Phono Preamplifier (Special Edition) at the 2013 Newport Beach Audio Expo, May 31-June 2.  The Seta Plus Phono Preamplifier is the evolution of their Seta "flat" phono preamplifier.  To provide the highest performance with moving coil cartridges the Seta Plus SE in Model L trim provides its bandwidth in DC up to 5 MHz (-3 dB).  The Seta includes both single ended and fully balanced inputs with balanced outputs, for connection to an analog to digital converter for digital RIAA compensation via Channel D's Pure Vinyl software.
A high precision (better than ±0.1 dB RIAA and ±0.05 dB inter-channel match) optional internal RIAA compensation module is available. The Flat and RIAA outputs may be used simultaneously. This RIAA module uses premium components and provides balanced and single-ended outputs. 
The Seta uses a unique video bandwidth front-end preamplifier module where due to its ultra-wide bandwith makes internal signal propagation delay negligible and thus, eliminates drawbacks of local negative feedback for distortion that is less than 0.001% THD, 10 Hz – 40 kHz at 600 ohms load resistance.  The Seta Plus includes an updated, ultra low impedance, low noise rechargeable internal AGM battery power supply and the Special Edition is housed in a heavy, milled aluminum chassis with a gorgeous, glossy red powder coat finish. 
The Seta phono preamplifier line retails from $3799 U.S.(original) to $6998 U.S. (Plus SE with ptional RIAA compensation module).  Look for more details at: www.channld.com.