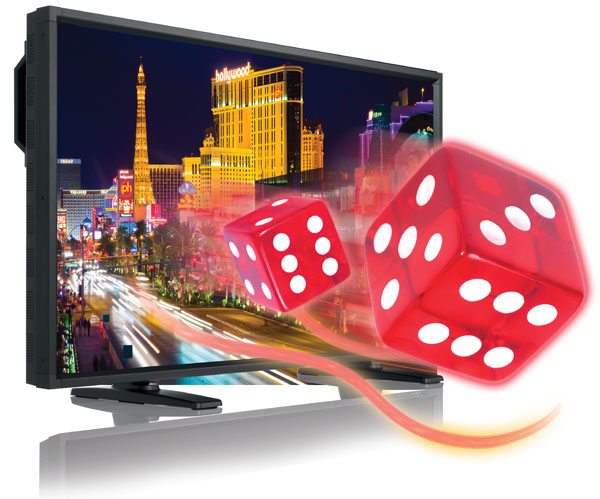 Dimenco, company from The Netherlands specializing in the field of glasses-free 3D displays, has just unveiled Dimenco Clear View (DCV) technology taking glasses-free 3D displays to the next level. For the first time people can experience 3D with the deepest black-levels, no brightness loss, widest viewing angle and lowest cross-talk, offering the ultimate glasses-free 3D display.
Until now, 3D auto-stereoscopic (glasses-free) displays always had to compromise on brightness, contrast and viewing angle performance. The reason for this was the coupling of the lenticular lens to the LCD-panel that created a small loss of brightness and contrast, downgrades the black level and slightly reduces the cosmetic appearance of modern displays. Furthermore traditional lenticular displays have a limited viewing angle in which 3D is perceived, and it suffers from a limited 3D experience due to optical crosstalk.
Dimenco Clear View technology, solves these compromises via its unique lens design and manufacturing process. The optical stack has been optimized to limit internal reflections and is not affected by any form of diffusion resulting in the purest possible optical performance. By combining the DCV technology and Dimenco image processing the smoothest cone transitions are achieved resulting in the most convenient and immersive 3D experience in the market.
Dimenco Clear View technology will be demonstrated on several Dimenco displays at SID (June 5th – 7th 2012, Boston) at the Dimenco booth (848). The technology is ready for licensing and 3D display products can be acquired via Dimenco.
For more information about Dimenco, please visit www.dimenco.eu