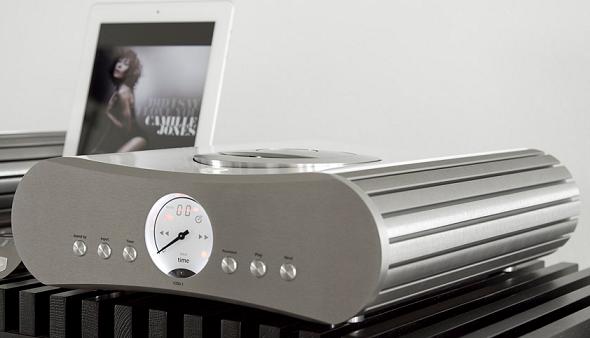 Gato Audio has just announced that their CDD-1 CD player and D/A converter has now been delivered to their distributors and dealers. Gato Audio will be present at the High End Audio Show in Munich, Germany from 3-6th of May 2012.
The CDD-1 allows direct connection of other source player devices through its asynchronous USB and coaxial S/PDIF digital inputs that accept up to 24bits/192kHz. High definition music from digital streaming devices, computers or even directly from an iPad can benefit from the D/A converter and analogue section of the CDD-1.
An ultra low jitter clock signal feeds the sample rate converter and the dual mono, dual differential coupled Burr brown PCM1794 DACs. Carefully selected I/V converters and analogue output stage – both optimized in hundreds of hours of listening and adjusting – ensures a clean, musical and spotless reproduction of the delicate signals.
Within the CDD-1, solid custom high-grade alloy profiles form the important non-resonant base of the spinning action and the delicate digital and analogue electrical circuits. The power supply, mechanism and the digital/analogue PCB's have all been physically separated to ensure optimal working conditions for each section.
The CDD-1 up-samples all lower specified digital inputs to 24-bit/192kHz with the objective of providing a natural sound. The electrical design is fully dual differential. This means that each channel has its own separate power supply, separate D/A converters and separate analogue stage working symmetrically around a common ground plane. This ensures that noise levels are extremely low and the dynamic range is extremely high.
The CDD-1 offers a unique selection of inputs and outputs. A pair of true balanced analogue outputs together with a pair of unbalanced RCA outputs. For your digital inputs, you can enjoy the freedom of choice between a USB (type B) and a coaxial SPDIF RCA connector. This digital connector option uses the supremely competent sample rate converter and digital-to-analogue converters.
Pricing is yet to be announced. Look for more details at: www.gato-audio.com.