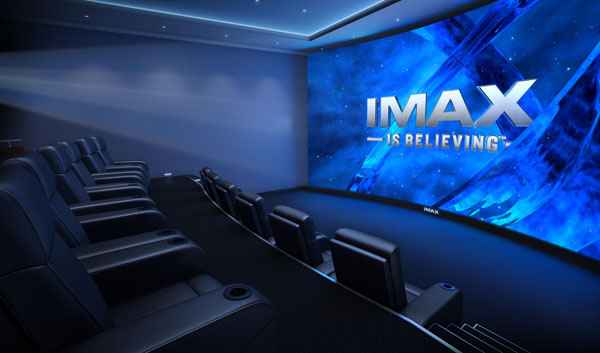 IMAX is renowned for delivering the most immersive entertainment experiences. From prestigious science centers and museums to the world's greatest cinemas, IMAX® theatres have entertained and enlightened audiences for more than 40 years in over 45 countries.   Now, IMAX has combined its industry-leading expertise, cutting-edge proprietary and patented technology and architecture to bring the world's most immersive entertainment experience to select homes with the IMAX Private Theatre™.  Modeled after IMAX's state-of-the-art private screening room in Santa Monica where leading filmmakers such as Christopher Nolan, James Cameron and JJ Abrams come to review their films in IMAX for the first time, the IMAX Private Theatre sets a new benchmark for the ultra-premium home theatre market, delivering a truly exclusive and complete end-to-end experience designed for the ultimate home.
IMAX Private Theatre Seminar
This seminar, lead by Nader Elm, Senior Vice President, Strategy and Corporate Development, will focus on the evolution of IMAX®, the world's most immersive theatrical experience, from the Institutional to the Commercial and now the Residential market. Nader will discuss IMAX's discovery of and research into the global private cinema market and present how IMAX Private Theatre™ has adapted and positioned itself for the home consumer. Finally he will cover the differentiating features and benefits that have enabled IMAX Private Theatre to be a benchmark brand for ultra-premium home entertainment.  For more info, please check out www.imaxprivatetheatre.com.