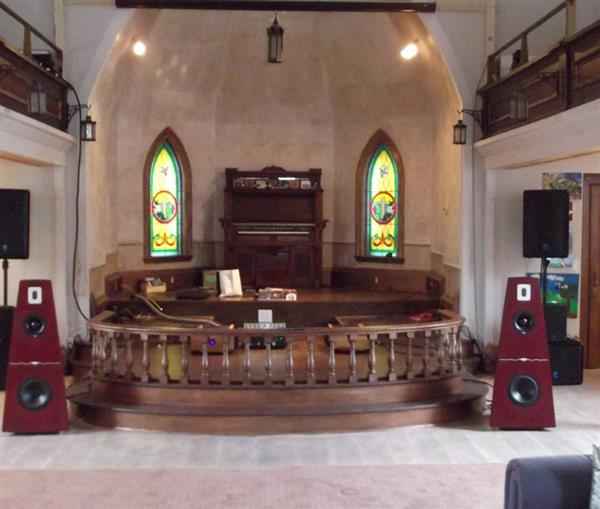 If you live near Belleville, Ontario or if you're willing to go on a little road trip, there's a unique music event that we would like to invite you to, on behalf of Jeff Keary.
April 26 and 27, 2014
During the weekend of April 26th and 27th, Jeff Keary has organized a demonstration of  "The Last Waltz" in the definitive 2 channel audio mix by Grammy award winning Rob Fraboni, the film's original producer, who will be present at the event and available for Q and A. The Last Waltz is a classic cult movie about The Band, and also features Dylan, Clapton, and Neil Young.  Rob was the original sound editor and has worked closely with Martin Scorcese, who directed it.  Rob has worked as sound editor/engineer on many other movies including Mean Streets and Shine A Light. He also recorded Dylan and The Stones.
This event will be a world premier of "Real Feel" technology devised by Rob Fraboni and will be demonstrated using Tenor Audio's 175s pre amp and 350M monoblocks driving Tetra Loudspeaker's flagship 606 "listening instrument". This unique pairing represents the absolute pinnacle of Canadian hi-fi. Representatives of both companies will be on hand.  Real Feel is a new technology designed to treat digital audio signals, significantly improving audio quality. In the future, Real Feel technology could be integrated into headphones, TVs, wireless speakers, and other audio products to render substantial improvements to the sound.
To reserve your seat at these events, please contact Jeff Keary at 613 779 8933 or activeartsstudio@gmail.com.  Two sessions will take place: April 26 at 7pm and April 27 at 12 noon.   Location: Active Arts Studio, 116 Barley Road, Rednersville (near Belleville).
Both above events are fundraisers for the Blues in the Schools organization.
May 3, 2014
Then, on Saturday May 3 at 7pm, Active Arts Studio will present "Pacing the Cage" with Bruce Cockburn's manager Bernie Finklestein and producer Joel Goldberg in attendance and available for Q and A.   For this screening, again the combined delights of Tenor Audio's amplifiers and Tetra Loudspeakers listening instruments will be utilized. Following the Q and A with Bernie and Joel, there will be a performance by the Frere Brothers who will perform some of their own material and songs by Bruce Cockburn.   This event is a fundraiser for the Ostrander Point Appeal Fund and seats may be reserved through www.saveostranderpoint.org
About the Venue
The above audio demonstrations will be offered in a gorgeous, well maintained church that dates back to 1849.  The space is said to offer fantastic acoustic properties and attracts local artist performances regularly.
For more info about these events, please contact Jeff Keary at 613 779 8933 or activeartsstudio@gmail.com