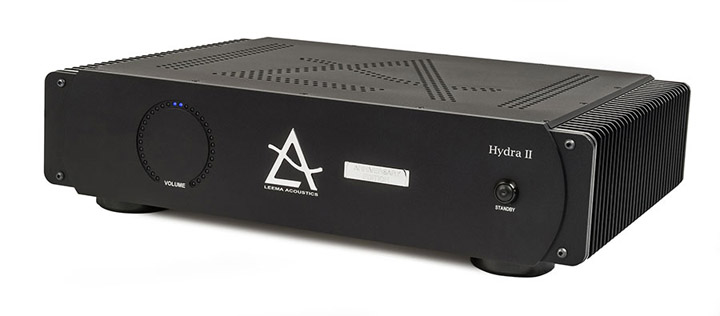 Welsh hifi manufacturer Leema Acoustics has just released the Hydra II Anniversary Edition Power Amplifier to celebrate the 10th year anniversary of this popular amplifier.  This new model has received a number of significant upgrades both internally and externally.  The Hydra II Anniversary Edition is a bridgeable stereo power amplifier that features a lot trickle down technology from the company's reference monoblock, the Altair IV.  Its dual-mono design uses two massive toroidal power transformers, one for each channel, together with a separate transformer for the control circuitry.  The output stage benefits from very low output impedance. This, coupled with a high current capability, ensures "vice-like grip and precise control" of loudspeakers, even at very high volume levels.
So what was upgraded in this Anniversary Edition?  Internally, the amplifier now offers upgraded printed circuit boards with twice the amount of copper to further reduce the resistance of PCB traces and improve power delivery. All relevant capacitors have been upgraded to Nichicon's high-quality audio-grade MUSE Series and the PCB-to-speaker-terminal wiring is Leema's Reference 2 cable which features 16 woven cores plus multi-strand high-purity copper with individual strand silver-plate.
All transistors are hand-selected and precision-matched for optimal performance and the lowest distortion. The power amplifier transformers are Noratel 'xtra quiet' units, ensuring perfect power delivery without undesirable hum or excessive heat-generation.
On the outside, there also a couple of enhancements: a new front panel with a machined and chrome-plated solid billet Leema Delta logo, and an 'ANNIVERSARY EDITION' badge.
The Hydra II is available a black or silver finish and retails at £4,795.  The original version of the amp will remain available for £3,795.