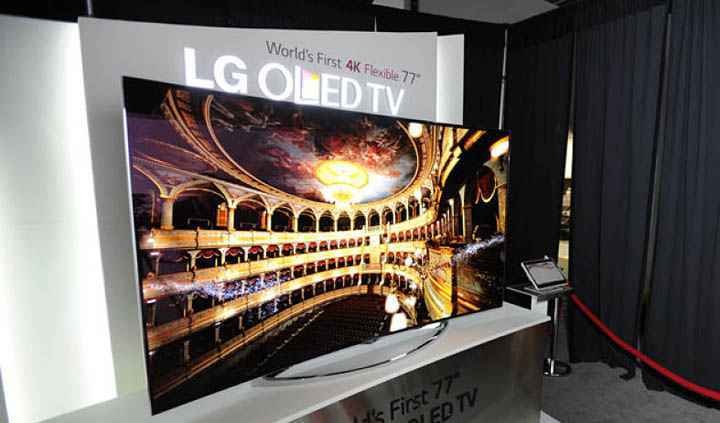 If you can't decide between a curved screen and flat panel TV, what you need is LG's 77-inch Flexible OLED TV! The LG EG9900 is the world's first OLED TV that can transform from flat to curved with the press of a button on the remote control. The transformation is accomplished thanks to motorized bezel which bends the display forward, and then eases it back into a flat screen. The LG EG9900 uses much of the same technology developed for the company's other 4K OLED TVs coming out in 2015, including the Web OS 2.0 for smart TV functionality. This TV can be placed on a stand on wall-mounted with an optional bracket. It's expected to appear on sale during Q2 of this year.
Read all about LG's 4K OLED coming in 2015 here: https://novo.press/lg-promises-to-be-first-to-bring-4k-oled-tvs-to-market/
Comments are closed.