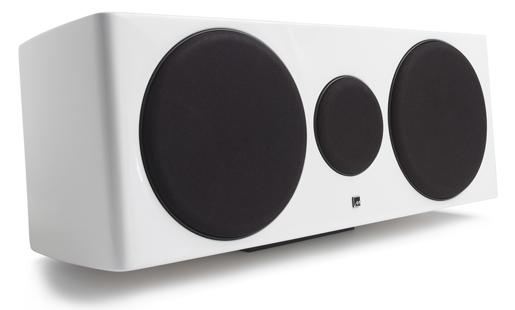 In the footsteps of the DSP3200, which is Meridian's most compact digital active DSP Loudspeaker, comes Meridian's all-new and just launched DSP3300 loudspeaker.  The new DSP3300 uses similar electronics and drive unit technology but houses them in a more conventional cabinet.  The new DSP3300 is suited to use as a main, centre or surround channel in a range of Meridian Digital Theatre installations.
The new Meridian DSP3300 is a multipurpose two-way digital active loudspeaker, designed to deliver outstanding levels of power and clarity.  Where space is limited, especially where floor-standing models can't be used, the DSP3300 provides a high-performance alternative.  The speaker has been developed to serve in the capacity of a main left/right pair, as well as a centre or surround speaker application.
DSP3300 is priced as a single unit, to allow for the flexibility in application.  It is supplied with a moulded rubber mount that provides a simple but effective means of angling the loudspeaker so that it projects its sound towards the listening position while also protecting the loudspeaker and furniture that it might be placed on from scratching or scuffing.  The same mount can alternatively be used to cradle one of the curved ends of the loudspeaker should a particular installation require vertical orientation.
DSP3300 is offered in either black or white high-gloss paint finishes at a MSRP of:  $3,995 U.S. each.
For more info visit: www.meridian-audio.com