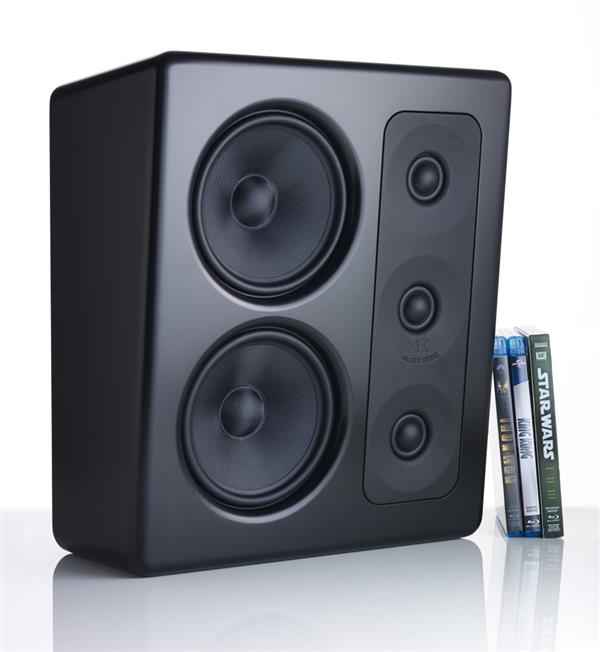 You may have heard of M&K Sound before by reading our review of the MK150THX speaker system but the company hasn't been actively involved in developing new designs for a number of years.  Until now…  The revered brand is making a come back.
The S300 Series is an evolution of the renowned S150 loudspeaker built by M&K Sound since 1995. The new reference loudspeaker is based on a larger enclosure and custom designed driver units to play louder than ever before with the accurate and truthful sound reproduction that is the hallmark of M&K Sound. You will simply hear more. The S300 Series transports the listener to the soundscape of the recording, introducing holographic sound that lets you hear nuances in music and movies that have never been heard before. This system will let you hear the intricate web of reflections that reach the ears from all directions, providing mental cues regarding the size, shape and construction of the room and the location and movement of the voices and instruments in that room.
The S300 Series is designed, developed, built and tested in Denmark. The system has been thoroughly analyzed and calibrated by M&K Sound engineers to reach new and higher levels for tonal accuracy and musicality. In order to deliver the highest quality of accurate sound reproduction and at the same time play significantly louder, the S300 Series is designed with cutting-edge driver units custom-made by the Danish acoustic pioneers from Scan-Speak to achieve extreme power linearity and ultimate sound quality for control, performance, reliability and continuity.
The S300 Series has the power to fill large living rooms and will place the audience in the sweet spot whether they are seated in the front or in the back. The S300 Series exceeds the highest THX standards – THX Ultra2 – for accurate reproduction of audio sources by bringing the cinematic experience to larger home theaters.
The new series includes three THX Ultra2–certified models which consists of the S-300 monitor ($3,500/each), MP-300 on-wall speaker ($3,350/each), and S-300T on-wall tripole speaker ($4,000/pair).  All pricing is in US dollars.
For more info, please visit www.mksound.com