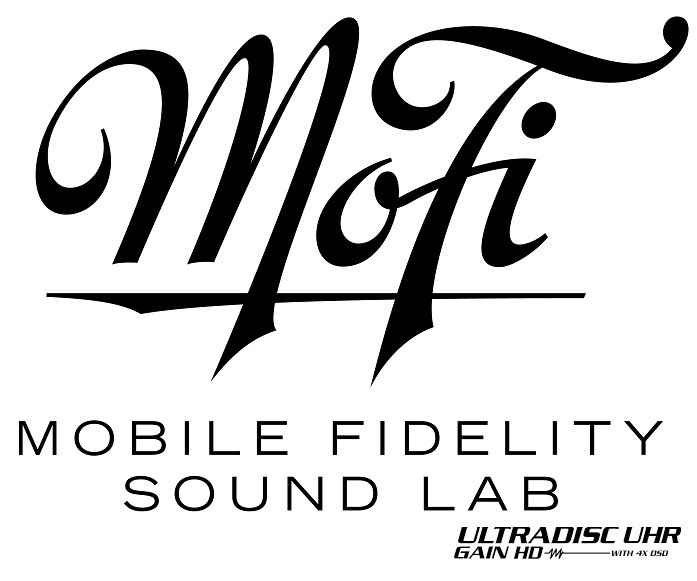 Mobile Fidelity Sound Lab (MFSL), has introduced its Ultradisc UHR GAIN HD with 4X DSD digital mastering technology which utilizes 4X DSD direct-to-CD conversion with a new mastering process to provide the highest accuracy, resolution and fidelity from CD.
Three titles will be part of the initial debut of the Ultradisc UHR GAIN HD mastering technology: The Band, The Last Waltz (UDSACD 2139); Love, Forever Changes (UDSACD 2131); and Pretenders (UDSACD 2144).  All three are currently available with many more planned for 2015.
GAIN stands for Greater Ambient Information Network which is used to provide subtle improvements in low-level detail, ambient cues and air, as well as a more relaxed presentation with more ease.
The GAIN HD mastering chain starts with Mobile Fidelity's custom Studer tape playback deck with proprietary reproducer electronics and tape head designed by legendary engineer Tim de Paravicini.  Music is extracted from the original master tapes and then directly fed to the MFSL's 4X DSD A/D converter which samples at 11.2 MHz or 256fs, or 256 times the CD sampling rate of 44.1 kHz.  The 4X DSD file is then downsampled to 1X DSD for the SACD layer and the 4X DSD file is also downsampled to 44.1 kHz for the CD layer.  The result is better resolution in both formats.
The company's first half-speed-mastered Original Master Recording LPs set a remarkable new sonic benchmark for vinyl playback and through the decades MFSL has continued to redefine the state-of-the-art in LP, CD and high-resolution digital sound with technologies including the Ultradisc 24-karat gold-plated CD, GAIN 2 mastering system, Ultradisc UHR (Ultra High Resolution) SACD disc and other breakthroughs.  For more information, visit: http://www.mofi.com/.
Comments are closed.