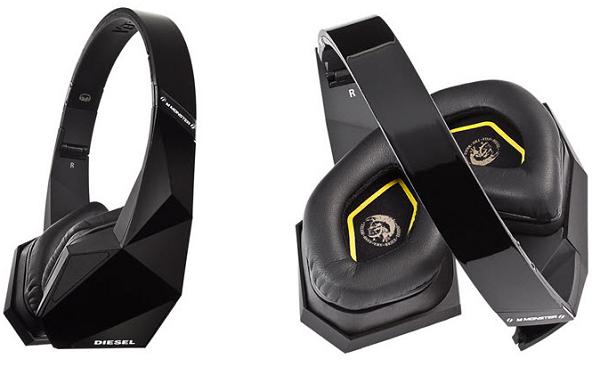 Monster, in association with Diesel have announced availability of their new on-ear VEKTR headphones.  The new VEKTR on-ear headphones have been designed to provide users with a comfortable, yet stylish listening experience.  
The VEKTR headphones feature a distinctive diamond-cut Diesel logo on each plush ear cup and include a silkscreen Mohican head on both ear cups, combined with touches of contrasting black, grey and brushed aluminum, as well as different finishes (shiny, matte and rubberized paint).  The cables for the VEKTR feature a special triangular section that prevents tangling. VEKTR headphones come with a distinctive VEKTR touring case in black canvas.
The new VEKTR headphone is available at Diesel stores as well as a new Monster Diesel website and the Diesel online store at a MSRP of $279.95 U.S.  The VEKTR headphones will also be available through select retailers.  Look for more details on this product at: www.DieselbyMonster.com.