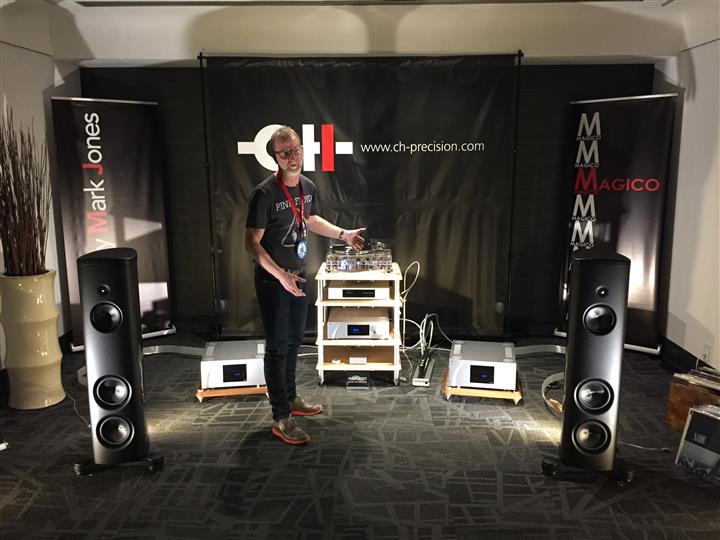 Audio by Mark Jones / CH Precision / Magico
Audio by Mark Jones is a high-end audio retailer based in Whitby, Ontario, that presented one of the highest level, best sounding systems at the show, in my opinion. The system on demonstration here consisted of the CH Precision I1 integrated amp ($38,000US), two just-released CH Precision A1.5 power amps ($39,500 US each) and the brand new Magico M2 loudspeakers ($84,600). The CH Precision I1 was used as a preamp in this setup, while the power was provided by the A1.5 power amps. The analog source was a Vertere RG-1RPTurntable / Vertere SG-1TA HB Tonearm / Lyra ETNA SL Moving Coil Stereo Cartridge (totaling $50,600 CDN), while the digital source was an Aurender N108TB Music Server ($11,300 CDN).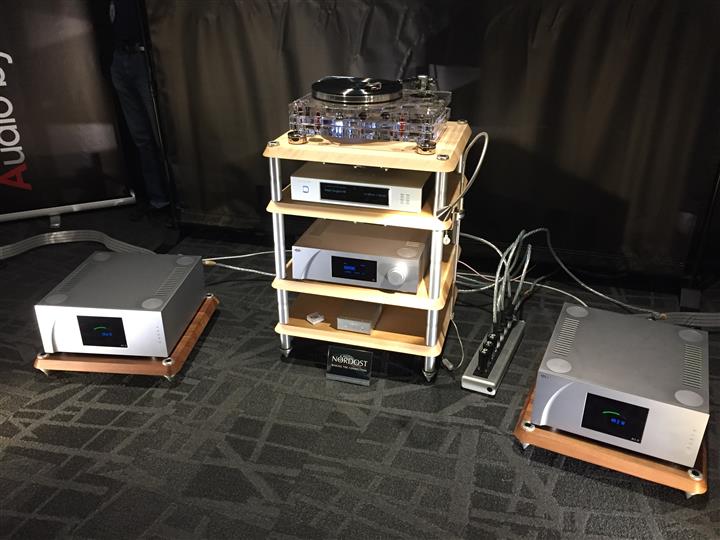 Yes, this was a very high-end, high priced system and the sound here was nothing shy of remarkable. Mark Jones is an outstanding presenter too – one of the best I encountered at the show – in that he explains parts of the system and tells a quick story about each album/track before he plays it. I also really enjoyed his music selection, jumping between different genres and moods. I ended up noting all the albums that he played, so I could explore them a little deeper on my own system after the show.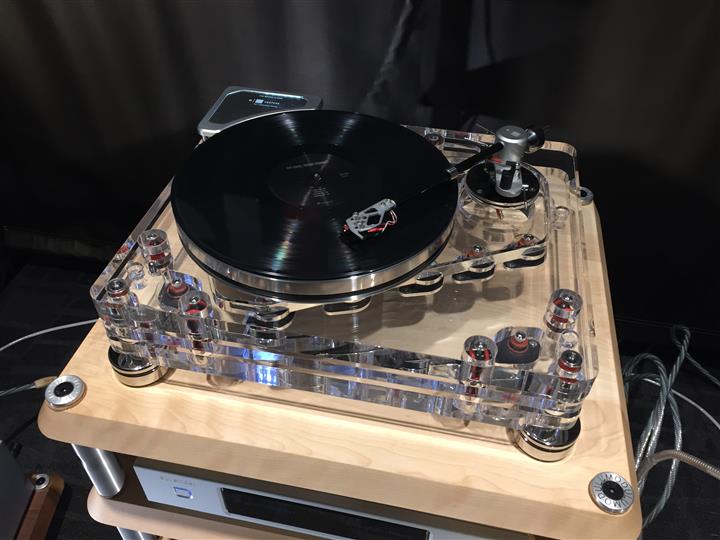 The moment I sat down to listen to the system, I felt as if I was teleported to an intimate jazz bar. I had a good reference for this in fact – I caught a live jazz performance at a Montreal bar with friends the night before. The system delivered the punch and *feel* of a live band, with real energy in spades. The vocals and instruments were presented with pinpoint precision in the soundstage. Percussion instruments like cymbals played with detailed, sparkly, pleasing highs. I found it impossible not to tap my feet to the music.
Billy Joel's "She's Always a Woman" showed that the CH Precision / Magico combination was capable of producing a perfectly balanced sound, with a true-to-life energetic midrange. The vocals sounded luscious and rich, while guitars were presented with a loads of details and texture. The Motels' "Total Control", a playful 80s track with great female vocals, sounded fabulous and engaging, and painted a very nice soundstage. The Beatles' "Rocky Raccoon" left an equally lasting impression on me. This was one awesome sounding system – no doubt. If I only had this much dispensable income to spend on audio gear… 🙂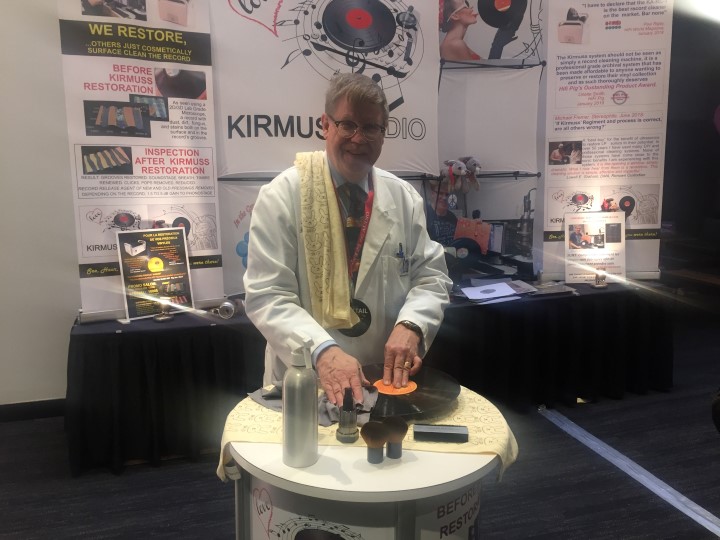 Kirmuss Audio
Charles Kirmuss, owner of Kirmuss Audio, was as happy as ever to show off his KARC-1 Ultra-Sonic Vinyl Restoration System at the Montreal show. At $1,200 CDN, this machine is priced well below competing systems and delivers spectacularly good results. We recently reviewed this machine and were so impressed, it found a permanent home in the NOVO headquarters. You can read our review HERE. After a good cleaning by the system, records sounded richer, offer more details and present a larger, better defined soundstage. What's not to love here? This is a highly recommended accessory for anyone that has a decent record collection.