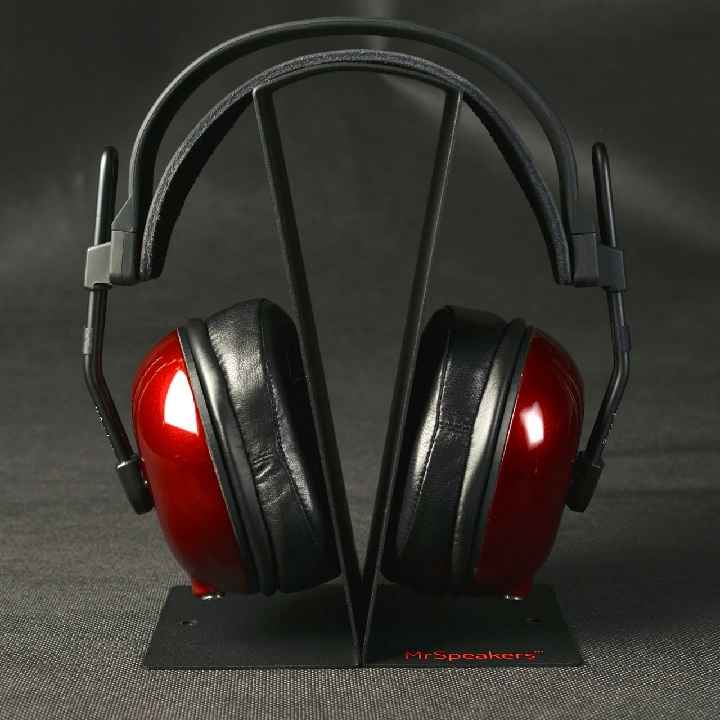 Mr. Speakers, known for their headphones, has just released a new dog to their stable of products – the Alpha Prime.  The Alpha Prime is Mr. Speakers most advanced and expensive product, to date; building upon their Alpha Dog headphone model but incorporating re-engineered Fostex T50RP drivers that deliver a whole new level of clarity, dynamics and detail.
The Alpha Prime's modified driver is an extensively modified version of the legendary Fostex T50RP planar driver. The Alpha Prime is designed to improve on the performance of the Alpha Dog in almost every way, including: smoother frequency response, increased clarity, a wider soundstage, harder-hitting yet faster and more linear bass with improved dynamics.
The Alpha Prime, other than its headband, looks identical to the standard edition Alpha Dog but incorporates new techniques and technologies for a whole new level of performance.
Specifications:
Frequency response (+/- 3dB): 16Hz to 18KHz
Efficiency: 90dB/mW
Weight (without cable): 440g
Cable: Dual entry
Alpha Prime comes with: one cable (6ft 1/4″, 3.5mm single-ended cables or 4-pin XLR, 2.5mm, RSA/ALO balanced cables); a metal stand; a cleaning cloth and a two year warranty.  The Alpha Prime will be made available in Claret and Black and will ship on or before December 8 at an introductory sale price of: $999.99 U.S.  Look for more details on this product at:  http://mrspeakers.com/alpha-prime-headphones/.
Comments are closed.