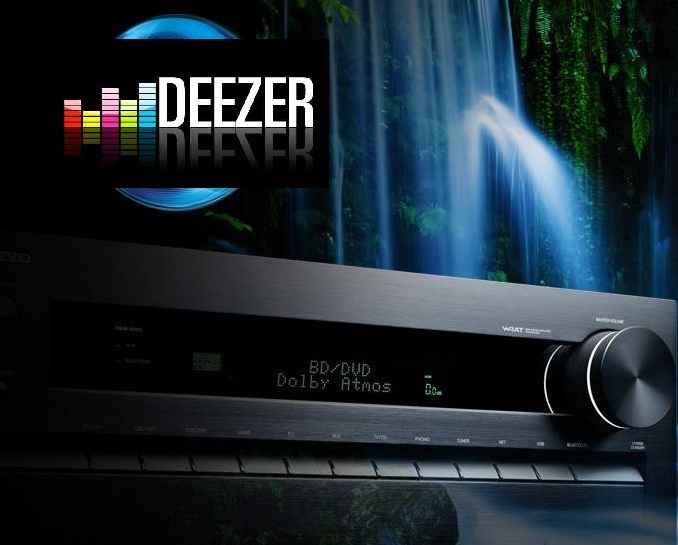 Onkyo has been offering a wide range of subscription music and internet radio streaming services since 2011, including Spotify, TuneIn Radio and Last.fm.  Onkyo has just annouced the addition of direct access to the Deezer service on its new range of AVRs.
 
Deezer will now be available on Onkyo's new: TX-NR535, TX-NR636, TX-NR737, TX-NR838, TX-NR1030, TX-NR3030 and PR-SC5030 models and going forward on all of Onkyo's 2014 and future products.
 
Deezer provides a multi-local music experience to over 26 million music fans worldwide and is available in over 30 languages.  Access to a catalgoue of over 30 million tracks is available via Deezer and subscribers can build on their own libraries over time.  There are personal music recommendations and dedicated personalized and themed radio channels available through the Deezer subscription music service.
 
To use Deezer on these Onkyo receivers an Internet connection is required as well as a Deezer+ Premium account.  More information on this can be found at: www.onkyo.com.
Comments are closed.