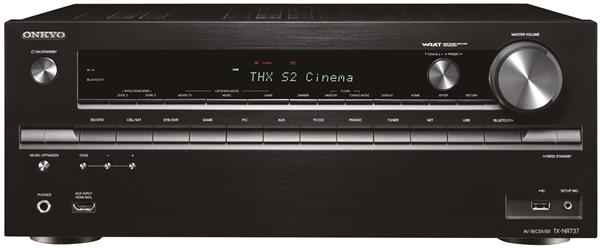 Onkyo's newly announced THX-certified TX-NR737 and TX-NR838 network A/V receivers promise to deliver superior audio performance, while offering a very attractive list of the latest features at the same time.
Exemplary Sound Quality
The TX-NR737 and TX-NR838 passed over 2,000 laboratory bench tests analyzing every aspect of audio quality in order to achieve THX Select2 Plus certification. This guarantees the same high-volume, low-distortion sound experienced in a multiplex theater, with studio-reference soundtracks reproduced exactly as the director intended.
The new slogan "Emotion Delivered" neatly expresses Onkyo's amplification philosophy. Time-proven technology and deep audio engineering know-how combine to produce sound quality that genuinely moves the listener. The cornerstone of the Emotion Delivered concept is high current. High instantaneous current realizes ultimate speaker control for uncommonly accurate and musical audio reproduction, while effortlessly handling impedance fluctuations and the sudden dynamic changes common to movie soundtracks.
Both the TX-NR838 and TX-NR737 have Wide Range Amplifier Technology (WRAT) at their core, a system built around a custom high-output transformer, extra-large customized capacitors, and low-impedance copper bus-plates. Three-Stage Inverted Darlington Circuitry amplification features a discrete low-impedance output stage with high-current transistors for instantaneous power and extremely low distortion. The culmination of over 60 years' audio engineering experience, WRAT preserves the life and character of the master recording.
High-current power amplification combines with dual Digital Signal Processing (DSP) engines and 192 kHz/24-bit Burr-Brown D/A conversion to deliver sound that is wide, deep, and detailed.
The TX-NR737 and TX-NR838 both feature proprietary AccuEQ room calibration that bypasses the front L/R channels so the loudspeakers' unique audio characteristics are preserved. The remaining channels are very quickly and easily optimized for balanced surround-sound performance.
Advanced Music Optimizer DSP, meanwhile, enhances the quality of compressed audio streamed via Bluetooth to further improve two-channel fidelity for passionate music lovers.
Interference-Free Playback of Vinyl and SACD
On the TX-NR838, users can select Pure Direct Analog Path mode to physically shut down all digital circuitry in the receiver, eliminating electrical interference. Signals pass directly from the phono or analog audio inputs to the amplifiers and arrive at the front loudspeakers in pristine analog form. The improvement in audio quality is significant, and helps to showcase the unique tonal character of vinyl. Pure Direct Analog Path lets the TX-NR838 double as a pure-analog power amp for high-quality source components such as turntables, SACD players, and Blu-ray players.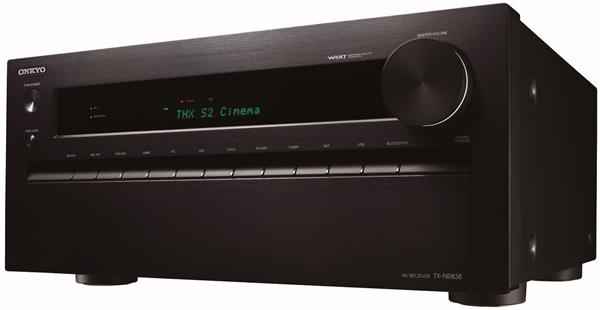 Connectivity for 4K/60 Hz Video and HDCP 2.2 Compatibility
Both receivers feature seven HDMI inputs (six rear, one front with MHL) and two outputs, with inputs 1–4 and the frontside input supporting Ultra HD video at 60 frames per second.
The TX-NR737 and TX-NR838 feature HDCP 2.2 compatibility on HDMI Input 3 and Main Out, allowing the receiver to play copy-protected Ultra HD media and other premium streamed, broadcast, or physical video content. Home theater receivers without HDCP 2.2 compatibility may only be able pass this premium content through to the display in standard definition (480i/576i).
Lower definition video from legacy consoles, DVDs, and streamed video via media player is smoothly converted to Full HD or 4K (depending on your display) with industry-leading Qdeo upscaling technology.
Connect a Second Display
As well as powering audio in another room equipped with a pair of speakers, the TX-NR838 transmits high-definition video to a Zone 2 display via the HDMI Sub Out. Users can route 1080p content from media players connected to the receiver and enjoy it on a second display with easy smartphone control. The additional HDMI output on the TX-NR737 is designed for projector connection. The TX-NR838 also features 7.2 multichannel pre-outs, five digital audio inputs, and a 12 V trigger-out for Zone 2 audio.
Wireless High-Resolution Audio Streaming and Unparalleled Access to Internet Services
Built-in Wi-Fi and DLNA compatibility allows the easy streaming of high-resolution music libraries from PC or media server, with search, track selection, and playback controls all enabled via the remote app. A huge variety of file formats are supported including 5.6 MHz DSD, Dolby TrueHD, and gapless 192 kHz/24-bit FLAC and WAV.
Users can also stream music stored on handheld devices instantly to these receivers via Wi-Fi, or use onboard Bluetooth 2.1 +EDR to enjoy almost any audio playing on their devices wirelessly.
Both receivers provide access to the widest assortment of Internet services available in the market today. The TX-NR737 and TX-NR838 support Spotify, Pandora, SiriusXM Internet Radio, Slacker, AUPEO!, and TuneIn Radio; all of which are searchable from within the Onkyo remote app.
Smooth and Intuitive Operation
Graphical on-screen displays are overlaid via HDMI so that quick adjustments to audio or video can be made without interrupting the program. InstaPrevue technology allows users to see content playing on connected devices in thumbnail windows. The remote app provides a wide range of adjustment and control for video and audio in two zones, and also includes a variety of audio streaming options.
Unprecedented Power, Performance, and Versatility
These versatile mid-range A/V receivers offer consumers much more than a next-generation movie or gaming experience. New technologies and long experience in high-fidelity audio design has resulted in two-channel performance that approaches that of a dedicated hi-fi stereo component system. Whether streaming a Spotify playlist from smartphone, soaking up the warmth of an LP, or settling in with a Blu-ray blockbuster, these two A/V receivers deliver performance that consistently exceeds expectations.
The TX-NR737 and TX-NR838 will both be available in May with suggested retail prices of $1,049 and $1,399 CAN, respectively.
For more info, please check out www.onkyo.com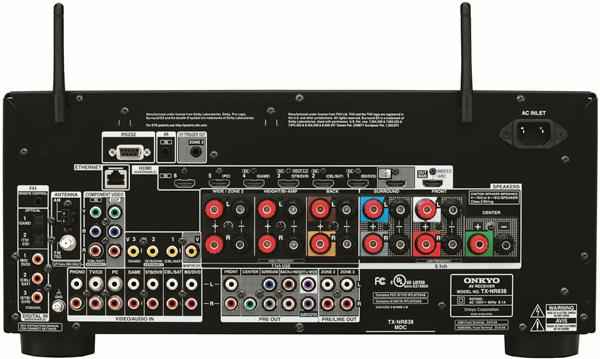 Comments are closed.