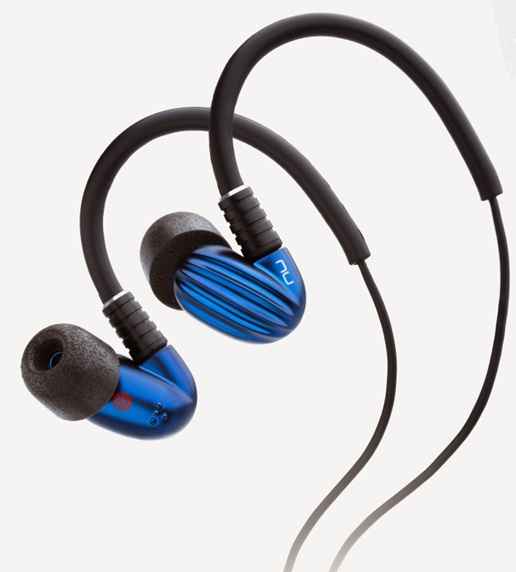 NuForce Inc. has annouced the release of their new Primo 8 a new flagship model in their audiophile-quality in-ear headphone line-up.
The Primo 8 earpiece incorporates four proprietary balanced armature speakers into a 3-way design, with the objective of providing smooth, extended response with explosive dynamic realism and fatigue-free sound. Two of the armature speakers provide bass frequencies, with one speaker for midrange and one speaker for treble.
With twin bass frequency drivers in play – bass production can be optimized to provide the purest, most natural bass possible, with a level of reprodcution the NuForce claims has only been available previously in the most costly over-ear dynamic and electrostatic designs.
NuForce has created a patent-pending three-way phase-coherent crossover design that achieves linear phase performance and provides a natural, three-dimensional soundstage with lightning-fast transients and crystalline transparency. The Primo 8 has been designed to provide truly three-dimensional sound with the subtlest of details, while never becoming fatiguing.
Within the proprietary cable is a unique NuForce star-pattern Litz design that uses several advanced technologies designed to achieve the most accurate sound reproduction possible. For strain relief, the Primo No. 8's cable is built around a core of Kevlar Silk. This core is then surrounded by a star pattern of seven silver wires. A layer of insulation envelops the silver wires, which in turn is surrounded by another star-pattern of nine bundles of fine gauge, seven-stranded, individually insulated OFC wires – a technique called Litz construction. The entire cable assembly is then jacketed in a pliable polymer to eliminate mechanical noise contamination. Taking cable design to its zenith, Primo 8 employs independent left and right ground wiring to reduce inter-channel crosstalk and maximize channel separation.
The Primo 8 is available worldwide for a suggested retail price of $499 U.S. For more information, visit primo8.nuforce.com.
Comments are closed.