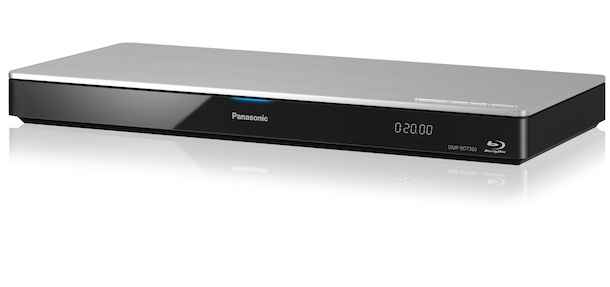 Panasonic at CES 2014 rolled-out its line-up of Blu-ray Disc Players including their new Smart Network 3D Blu-ray Disc DMP-BDT360, and two Blu-ray-Disc Players DMP-BD91 and DMP-BD81.   
The BDT360 incorporates the latest technology for significantly increased performance, while maintaining the 3D picture quality performance elements i.e. Leaping Effect, Enhanced Depth, Luster and Texture.  The BDT360 incorporates 4K (UHD) up-scaling that up-converts HD images of BD media to ultra high-definition UHD, 4K video signals (8 megapixels). 
The BDT360 also features Miracast, which allows photos, music, and video content stored on a smartphone or tablet to be displayed onto a large-screen TV for larger group viewing. Miracast applies Wi-Fi Direct technology, so content can be directly transmitted from a smartphone or tablet to the TV, even when there is no Wi-Fi access point in the house.

Built-in Wi-Fi, makes it possible to access the Internet without having to connect a LAN cable, which applied to both the DMP-BDT360 and DMP-BD91 models. Also, these models are compatible with Internet Apps for IP services such as Netflix,CinemaNow, Vudu and Hulu plus. The DMP-BDT360 supports a Web Browsing function.
The BDT360 has a silver hairline finish on the top panel, and a mirror surface on the front panel, while the DMP-BD91 and DMP-BD81 black models are designed with a compact, 13-inch wide body that features a piano black finish on the front panel with DMP-BD91 having a black hairline finish on the top panel.
All three models are expected to be available shortly.  Look for more information at:http://www.panasonic.com/ca/home/.