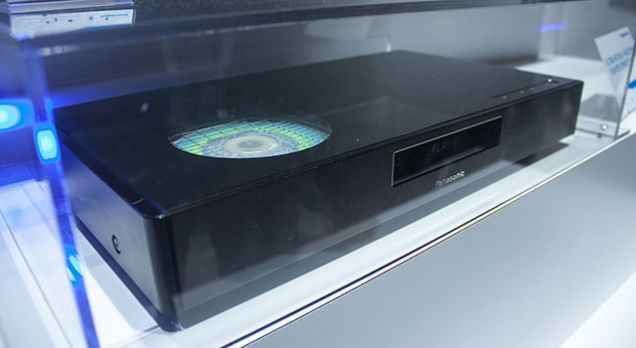 Panasonic 4K Blu-ray Player
While much of the world might be shifting to streaming video content, last fall the Blu-ray Disc Association announced that it was defining a new optical disc standard that could store a 4K picture. Panasonic is the first company to show off a prototype 4K Blu-ray player on the CES show floor this year. This new player will utilize the new H.265 video codec that can compress video twice as efficiently as the previous generation. Due to processing power required for 4K video decoding existing Blu-ray players will not be upgradeable – and hence you'll have to pick up a 4K Blu-ray player to enjoy 4K in its full glory. So why do we need a physical disc format anyway, if more and more people are streaming their content? Streaming is limited by your bandwidth, which probably caps out somewhere around 15mbps on your local network. Panasonic's 4K player on the other hand will be able to deliver about 50mbps – and that's a very significant difference. When video is compressed and streamed over a limited bandwidth, video artefacts (imperfection) can be very obvious and annoying – and particularly visible on larger TV sets. A 4K Blu-ray player won't max out your monthly internet data plan either. Expect to see this player in stores in late 2015 / early 2016.
Panasonic CX850 4K Ultra HD Life+Screen Smart TVs
Panasonic also revealed a new flagship CX850 4K TV (LCD/LED) series at this year's CES for 2015. This series will offer a 55-inch model called the TC-55CX850U and a 65-inch model called the TC-65CX850U. Powered by a newly designed panel and picture enhancing technology, this series promises to produce images faithful to the original, with vibrant colours, robust blacks, and bright contrast. The CX850's new panel is said to an expanded colour rendering range of up to 98% of the DCI Colour Space which enables it to display richer, more vivid colours. Panasonic's Studio Master Drive uses colour correction technology – taking into account both primary (RGB) and complementary (CMY) colours, correcting them in accordance with brightness levels – for more accurate colour reproduction of even dark colours in dark scenes. A newly designed Local Dimming Pro feature allows the CX850 series to achieve the deepest level of black rendering, by adjusting the backlight to match the on-screen image. In conjunction with this, the Studio Master Drive's gradation correction precisely reproduces the tones in the low-light areas of the image. The CX850 also offer a feature called Super Bright Panel to dramatically enhance bright picture performance. A Quad-Core Pro engine up-converts lower-resolution video to the 4K resolution. The CX850 will be THX certified.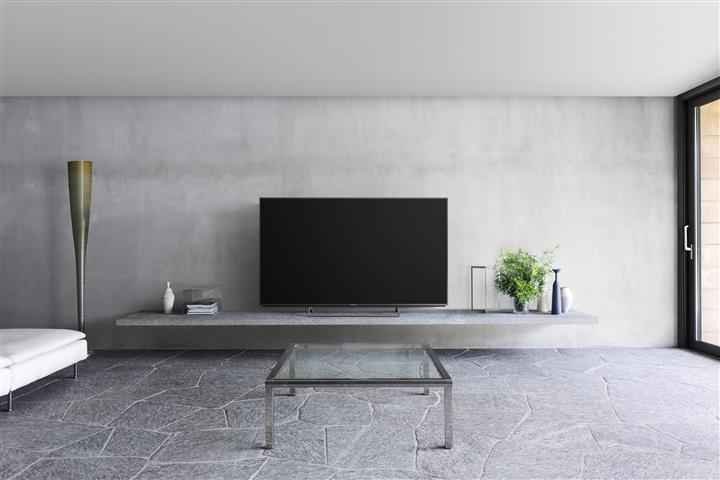 Topping it all off, the CX850 series Smart TV features will be powered by the Firefox OS, which will offer a greatly advanced graphics user interface and allow easier access to things like live TV, devices, and applications from a single gateway. The CX850 series also offers 4K streaming from popular VOD services, the Xumo Guide (a built-in service that enables quick and easy discovery of content from multiple sources), voice control and Control4 integration.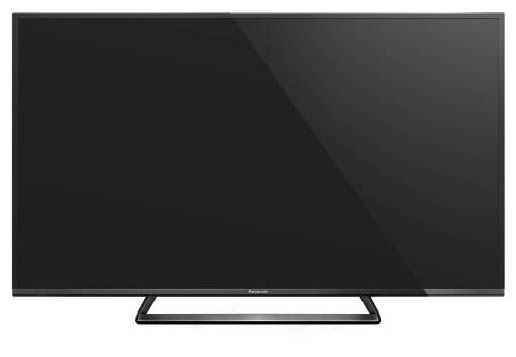 Panasonic CX650 and CX600 Ultra HD TVs
The CX650 and CX600 are mid-range Ultra HD TVs from Panasonic for 2015. While these series don't offer some of the most advanced picture systems found in the CX850 series, but support the Super Bright Panel feature and offer 90% reproduction of the DCI colour gamut. The main difference between CX650 and CX600 is that Firefox OS is missing on the lower-priced CX600.
CX650 will be available in 55, 60, and 65 inch models (TC-65CX650U / TC-60CX650U / TC-55CX650U) and CX600 will be available only in a 50 inch size (TC-50CX600U).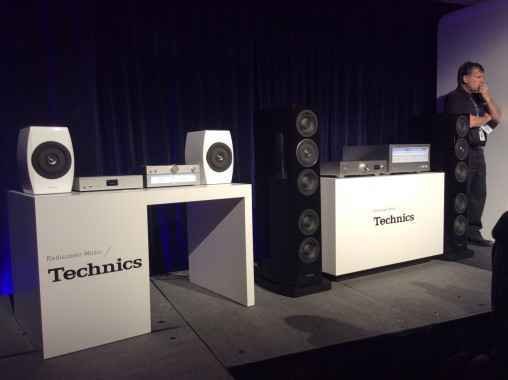 Panasonic Revives the Technics Brand
As part of its CES announcements, Panasonic will also be bringing back its Technics brand to the North American market this spring. There will be two new product series – the Reference R1 and the Premium C700. The Reference R1 Series will offer the SE-R1 integrated stereo amplifier, the SU-R1 network audio player and the SB-R1 floor-standing speakers. The Premium C700 Series will contain the SU-C700 integrated stereo amplifier, the ST-C700 network audio player, the SL-C700 CD player and the SB-C700 bookshelf speakers.
The new Technics products are based on a concept called the 'Technics Definitive Sound' which builds upon decades of audio technology development and knowhow and is comprised of the following three major technical elements:
Accurate Digital Technology: Ensures signal transmission with precise phase and gain characteristics, and ideal power conversion
Noiseless Signal Technology: Thoroughly reduces noise to realize equipment ideal for digital audio
Emotive Acoustic Technology: Realizes a clear sound image and spacious soundstage with an ultra-wide bandwidth and high dynamic range.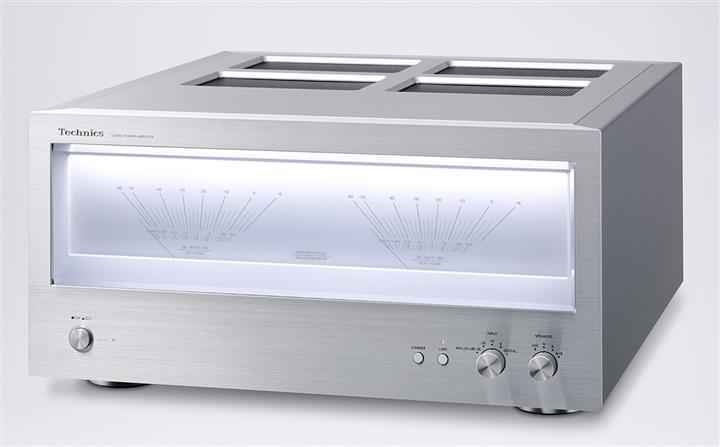 Comments are closed.