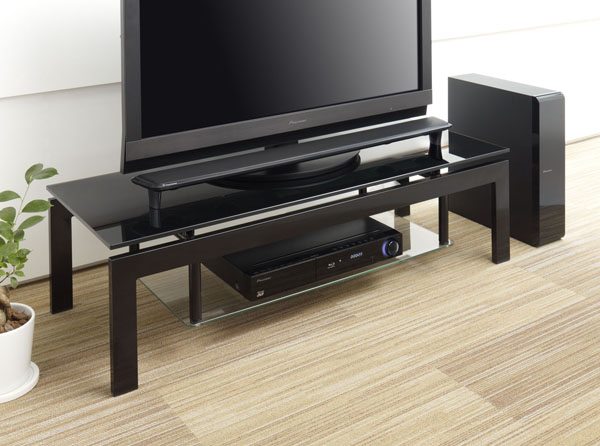 Pioneer has just announced an entirely new type of speaker design called the Sound Wing.  This new speaker design claims to turn the entire room a sweet spot. It comes as part of the new HTZ-BD91HW Blu-ray home theatre system available this October for $999.
Welcome to the high-performance, versatility and streamlined styling of the new Pioneer HTZ-BD91HW Blu-ray Disc Home Theatre System. Not only does this integrated system bring the entertainment options you want straight into your living room, it also makes a powerful statement about your own bold aesthetics and personal style.
With an integrated 1080p up-converting 3-D compatible Blu-ray Disc player, DLNA Certified 1.5 music movies and photo streaming, and Pioneer's exclusive HVT sound wing speaker technology, you get the most immersive 360 degree surround sound experience; all from a revolutionary new 2.1 "sound-wing" speaker and subwoofer combination.
Ironically, the problem with conventional speakers is the sweet spot. Designed to utilize a magnet directly below the speaker cone, the result is a very thick driver which limits the sound directionally. With Pioneer's exclusive HVT driver, the magnets have been moved to the side of the cone and a mechanical link is used to move it. This results in a much thinner driver – around 15mm – and a 360 sound field that makes the entire room the sweet spot. Which means now, every seat in the house sounds great.
The ultimate entertainment hub, it's designed to provide the ultimate entertainment experience. With a high powered 560 Watt Class-D 2.1 channel network receiver with Dolby TrueHD and DTS-HD Master Audio decoders and 3D Blu-ray Disc player with 1080p video conversion, the HTZ-BD91HW becomes the hub of your entertainment system for all of your favorite A/V media.
When it comes to 3D, the beauty of Blu-ray is the ultra-large capacity of the disc. It can store full1080p high-definition video, with the highest quality multi-channel audio reproduction. The beauty of the HTZ-BD91HW is that it brings the entire 3-D experience right into your living room exactly the way it was intended to be viewed and heard.
With DLNA 1.5 certification, the HTZ-BD91HW with built in WIFI gives you a whole new level of entertainment options at your fingertips. Wirelessly stream YouTube videos or your MP-3, AAC, WMA, or WAV music files from your PC, Laptop, Smartphone and "Pad" through your home network.
Thanks to Apple certifications for iPod and iPhone, these Apple portable devices are easily connected to the HTZ-BD91HW. With the included separate docking station, you conveniently charge and control playback on both handheld devices.
With its accessible USB input, the HTZ-BD91HW makes it easy to enjoy a wide variety of audio, video and photo file formats including MP3, WMA, JPEG, Divx, Divx HD, WMV, and ASF.
HTZ-BD91HW at a glance:
2.1 Blu-ray home theatre system
Pioneer Developed HVT Wing Speakers 180 Watts x 2 + 200 Watt Sub
iPhone/iPod Certified Cradle Included
Bluetooth Built-in for Wireless Music
Dolby TrueHD and DTS-HD Master
Price: $999.00
For more info please visit www.pioneerelectronics.ca