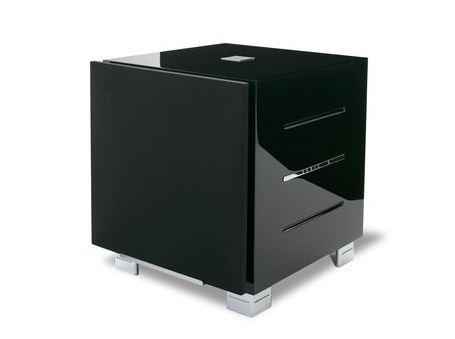 Sumiko, distributor for REL Acoustics Ltd., has just annouced the new REL R-528SE sub-bass system.  The REL R-528SE is a "Special Edition" of the current R-528, developed to provide reference-level sub-bass performance akin to REL's higher priced models but with a smaller footprint and at a lower cost.  The new REL R-528SE is claimed to embody many of the performance attributes REL's flagship model, the Gibraltar G-1 Sub-Bass System.  
This "Special Edition" model offers superiority over the standard issue R-528 in the areas of improved amplification, cabinet bracing and driver design. The R-528SE will feature both an active front firing and a down firing passive radiator but incorporates the same custom design carbon fiber 12" active drive unit employed in the G-1. The 12" ABR passive radiator is also of a carbon fiber design. 
The R-528SE has been developed to provide a higher level of drive, extension, ease and musicality over the standard R-528.  Each R-528SE is available in a stunning hand-rubbed gloss piano black lacquer with gloss white available on special order. To further distinguish it from the standard version, the top and side name badges as well as the massive support feet are coated in nickel-plated chrome for a sophisticated high-style appearance.
The new "Special Edition" REL R-528SE is expected to begin shipping in early March 2013.  Pricing is yet to be announced.  Look for more details on this product at: www.rel.net or www.sumikoaudio.net/rel.