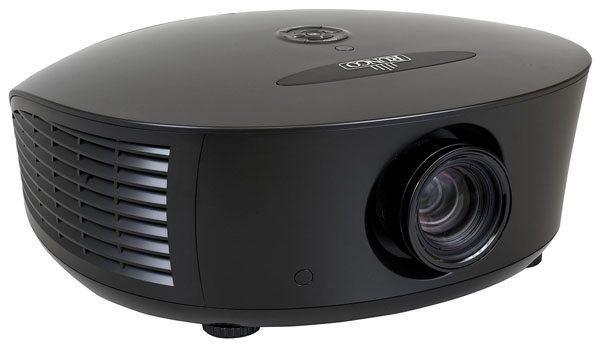 Runco has just added a new LS-1 single-chip 1080p DLP projector to its LightStyle Series which will retail for $3,995 US and represent the company's most affordable model to date.
The Runco LS-1 is an ideal alternative for homeowners who want a high performance video option for watching TV or movies, but also want the colour depth and picture quality for console gaming, internet browsing or streaming video and movies via a set-top box. The Runco LightStyle product line offers the greatest range of brightness and image performance for different rooms and needs.
The LS-1 uses Digital Light Processing (DLP) technology to deliver the best colour and crisp detail available in this product class and combines Runco's SuperOnyx technology with ConstantContrast and ViVix proprietary digital video processing to achieve deep black levels and significant contrast, well above 10:000:1. The LS-1 also incorporates the ISF (Imaging Science Foundation) calibration suite for optimal performance in various rooms and lighting conditions. These calibration tools feature day and night calibration memory settings, individual sharpness and noise reduction controls, programmable image memory selection keys, built-in test patterns and a dark room-optimized remote.
Its sleek, glamorous design and customization options make the Runco LightStyle Series projectors the perfect solution to pair with a design-conscious homeowner. The LS-1 can be customized with Runco's FinishPalette which enables complete projector customization for the homeowner. FinishPalette adds full-colour design options, including exact PMS colour matching for any college or pro-sports teams, a gallery of artist impressions and the option to custom-print your own artwork. Complementing the FinishPalette offering are 25 hand-finished signature paint colours to compliment any décor.
The LS-1 is also available with Runco's CineGlide lens solution that enables a motorized, mechanical 2.35:1 anamorphic lens to move in front of the standard lens for perfect Scope reproduction. Runco CineGlide enables the viewer to switch from 16:9 content to 2.35:1 content, without black bars on the top or side of the image, with the touch of a button.
For more information, please visit www.Runco.com.