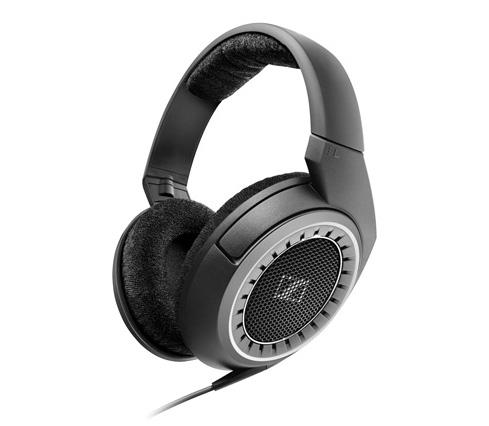 The well known audio product / headphone specialist company, Sennheiser, has just announced its new HD 200 and HD 400 series headphones. There are six new models, as follows: HD 219, HD 229, HD 239, HD 429, HD 439 and the HD 449 headphones.
The new models combine functionality and acoustic improvements together with new "fashion-forward design" and are optimized for mobile devices including those from Android, Blackberry and Apple.
HD 200 Series: Combining stylish, on-the-ear design and great sound
HD 219: The HD 219 features a rich sound and dynamic bass with closed ear cups to reduce background noise and minimalist design. Retail price: $59.95 U.S.
HD 229: The HD 229 offers thick, rich bass performance and is available in white with orange accents or black with deep red accents. The headphone features neodymium magnets and a closed ear cup design. Retail price: $79.95
HD 239: The HD 239 is optimized for both portable players and home audio systems to provide balanced sound (frequency range of 16Hz to 23MHz) and uses neodymium magnets. Retail price: $119.95 U.S.
HD 400 Series: Detailed sound and design for an immersive listening experience.
HD 429: Closed-back headphones featuring dynamic bass response and a modern design. The tangle-free, single-sided cable and replaceable leatherette ear cushions offer a comfortable listening experience. A ¼-inch adapter is included for use with home stereo systems. Retail price: $79.95 U.S.
HD 439: Closed-back with futuristic transport-inspired design, and plush, breathable earpads. Powerful neodymium magnets offer stereo sound with powerful bass performance. The headphone includes an exchangeable cable for easy toggling between home stereo systems and portable devices. Retail price: $99.95 U.S.
HD 449: Closed-back headphone that is acoustically tuned for lifelike detail and natural frequency response. This design shields against outside noise, and an additional extension cable makes it easy to lounge at home beside a stereo system or on-the-go using portable devices. A convenient storage pouch is included. Retail price: $119.95 U.S.
For more information on these headphones, visit www.sennheiser.com.