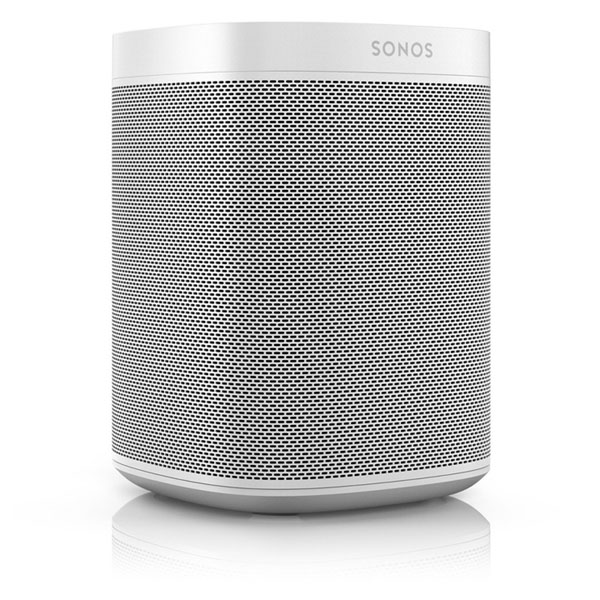 Sonos is the world's most popular multi-room music system, thanks to its rich set of features and affordability.  If you're not familiar with the Sonos system, check out our article on Building an Affordable Multi-room Audio System.
The Sonos One speakers plays with a surprisingly rich, room-filing sound thanks to a pair of Class-D amplifiers and custom-built drivers, meticulously tuned to the speaker's unique acoustic architecture.
However it is voice control via Alexa that makes this speaker special.  This means that you can use your voice to manage and control all your music with Spotify, Apple Music, internet radio and other streaming services (there are currently 48 online music services available via the Sonos app).
Amazon's Alexa also allows you to check news and traffic, manage smart devices and enjoy all those other helpful Alexa skills using a single Sonos speaker.
The Sonos One can connect wirelessly with other Sonos speakers to play music in any or every room in your home.
More info at www.sonos.com