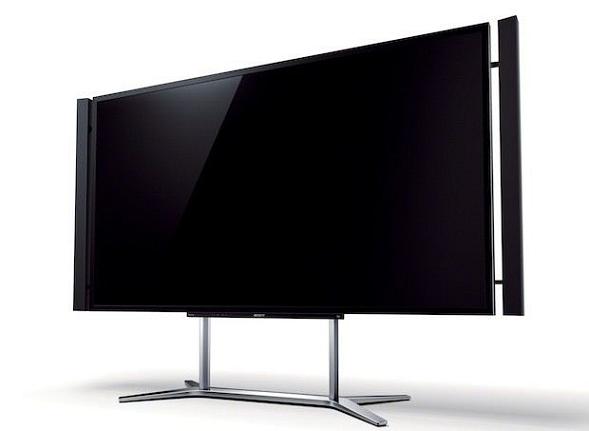 Sony Electronics has announced a new 4K Ultra HD Video Player.  The 4K Ultra HD Video Player is a hard-disc server that connects easily to Sony's 84-inch 4K LED TV (XBR-84X900) allowing consumers to view 4K resolution video content, such as movies and videos.  This new Ultra HD player is made available as a bonus loaneer exclusively to U.S. customers purchasing the Sony 4K LED TV, the Video Player comes loaded with content, including full length movies and demonstration videos.   Sony will be the first electronic product company to offer native 4K content for the home.
As a standalone unit, the Sony XBR-84X900 TV already upscales all video inputs, including the more than 7,000 Blu-ray Disc titles currently in distribution, to a near-4K resolution through the use of Sony's proprietary 4K X-Reality PRO three-chip picture engine. Now, with the new video player, consumers can for the first time enjoy true native 4K Ultra HD video in the home.
 The 4K Ultra HD Home Experience includes the 84″ 4K LED TV, the Video Player, and an Xperia Tablet S that serves as a remote control through an easy-to-use app. Pre-loaded onto the Video Player will be the following first ever collection of 10 full-length feature films presented in native 4K for the home:
The Amazing Spiderman
Total Recall (2012)
The Karate Kid (2010)
Salt
Battle Los Angeles
The Other Guys
Bad Teacher
That's My Boy
Taxi Driver
The Bridge on the River Kwai
In addition to the full length features, the Video Player will come pre-loaded with a gallery of 4K video shorts.
For further details, please visit: www.store.sony.com and www.sony.com/4KTV.