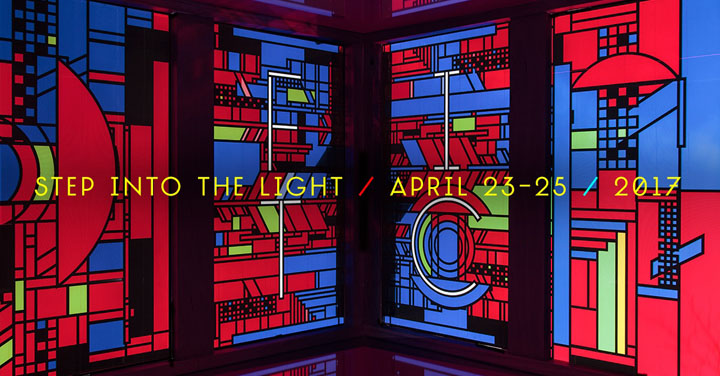 Key Speaker Anouk Wipprecht Fuses High Fashion with Cutting Edge Technology
TORONTO – FITC Toronto, Canada's largest tech and digital media conference [April 23-25 in Toronto], will welcome Dutch engineer and fashion designer Anouk Wipprecht this April to unveil the latest in 'FashionTech.' Wipprecht is one of the world's most daring designers, fusing cutting-edge technology and high fashion to explore how 'what we wear' will shape our lives in the future.
"Fashion for me is about expression and communication, but the things we wear at the moment are 'analog.' Putting electronics in fashion opens up a whole new world of possibilities on how we can express and communicate ourselves," said Wipprecht.
Wipprecht is now famous for her 'spider dress': robotic spider legs, equipped with proximity sensors, are attached to the dress. They automatically attack anyone who comes near, creating a defined boundary of personal space while exploring 'fierce' style.
She will speak about her latest creations (think, an octopus-inspired dress that emits smoke) and how looking at "fashion as interface" will change what we wear and how we live in the very near future.
"The relationship between the body and technology is closer than ever. Electronic systems can now be layered seamlessly onto a material. Embedded processors and sensors for transmitting and receiving information create a vision of cultural transformation that is both exciting and disturbing," she said.
Wipprecht is one of many digital creators, leaders, and influencers from the world's most-successful technology and design companies who will speak at FITC Toronto. Other confirmed speakers include interaction designer Jared Ficklin, creating the next-generation of touch, voice, or gesture activated products for companies like HP, Microsoft, and LG.
Shantell Martin will speak too. Her whimsical, dreamlike art has landed her international fame, with appearances on the Jimmy Kimmel Show and spreads in the New York Times and Vogue. FITC Toronto will also feature Hydro 74, known for pushing the boundaries of contemporary art, and Erin Sarofsky, whose design studio works with the biggest blockbusters in TV and films, like Guardians of the Galaxy, Captain America, and the show Community.
"Our goal is to bring the future of design, technology, and ideas under one roof right here in Toronto. This is one of our strongest lineups yet," said Shawn Pucknell, FITC's founder.
For more info jump to http://fitc.ca/event/to17/