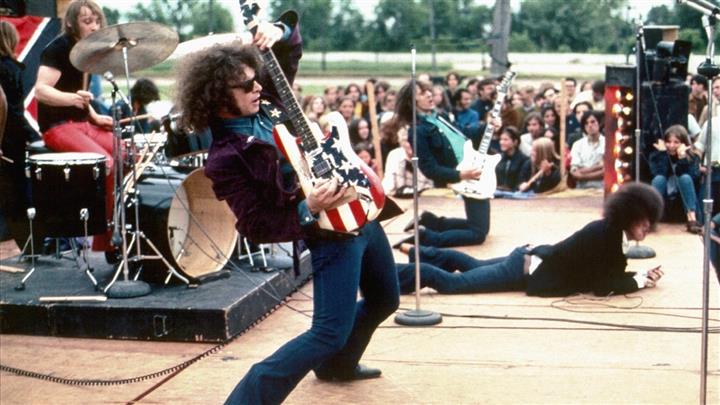 In this three-part series of articles on the origins and history of punk rock music from the late 1960s to the mid 1980s, I will examine some of the specific bands and albums which, in retrospect, have had an immense impact on the development of modern rock, alternative rock, metal, and other underground music genres. In Part 1, I will discuss some of the American bands that surfaced in the late 1960s through to the mid 1970s and defined the proto-punk sound and aesthetics of early punk music.
This will not—repeat NOT—be a comprehensive review of every band that ever claimed to be part of the worldwide 'punk' music phenomenon. Instead, I will discuss specific albums from bands that are today widely acknowledged to have been at the forefront of punk music. I will also make recommendations of certain albums and videos to buy as starting points in getting to know the history of punk rock music better.
What is punk music?
In response to the overblown, longish, and technically near-impossible to play progressive rock music released by bands like ELP, King Crimson, and Yes, in the late 1960s and early 1970s, the raw, stripped-down, back-to-basics approach of punk rock bubbled-up and reached its creative and commercial apex somewhere between 1977 and 1979.
Based upon the 12-bar blues rock formula, early punk rock contains musical elements of the blues, rockabilly, psychedelic, swing, and conventional rock music, as processed through the sensibilities of late 1960's Detroit and mid-to-late 1970's New York and London UK music scenes.
For frustrated, disenfranchised, and alienated teenagers and young(ish) adults, punk rock has always provided something of a cathartic outlet for their often directionless anger and disaffected angst.
The music of bands like MC5, Iggy and the Stooges, The Ramones, the Sex Pistols, The Clash, Teenage Head, The Viletones, and many other less commercially successful punk bands has helped their fans (and themselves) express their anger in a positive way. Punk rock devotees connected with the rawness and the anger of the music.
Punk bands that exploded into being in the 1970s were confrontational, angry, nihilistic, and, perhaps above all else, energetic. There's an authenticity and sincerity to punk rock that's simply undeniable. You can't fake enjoying the vainglorious adrenalin rush of either playing or listening to this type of music. Again, it's the striking – sometimes even frightening – rawness and purity of punk that has magnetically drawn so many fans to go to live punk rock shows and to buy boatloads of albums by punk bands.
There are a few proto-punk bands that existed in the late 1960s and early 1970s that today are considered to have laid the cornerstones of the sound, aesthetic style, and attitude of punk rock music.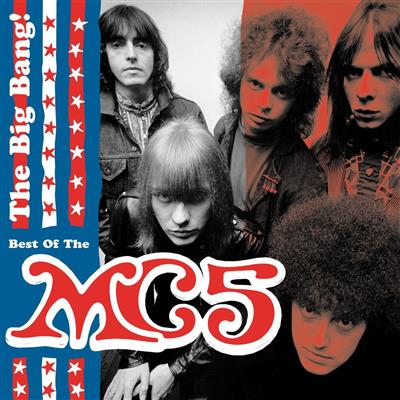 MC5
In the late 1960s, no band quite captured the rebellious 'spit-in-yer-face' attitude that would become so innate within punk (or proto-punk) music like MC5.
Driven by a deeply felt, sardonic, and unapologetically anti-everything anger, during the late 1960s, MC5 embodied the punk philosophy and aesthetic to the core of their being.
Formed in Lincoln Park Michigan in 1964, even by today's standards, MC5 espoused a radical, counter-cultural, anti-everything political agenda. They were hell-bent on promoting and forcing radical changes in the American political system and in the entire economic and social structures present in the United States in the late 1960s. At that time, MC5 represented the anti-establishment movement at its most volatile; and threatening.
MC5 had swagger and attitude; in spades. On a good night, in terms of their unbridled energy and heart-thumping adrenaline, they could trump just about any other band on the planet. Their music contains elements of blues rock, garage rock, rockabilly, and psychedelic rock. Down through the years, many rock critics have credited MC5 as being the band that laid the foundation for the entire worldwide punk movement of the 1970s.
Playing live in concert, MC5 unleashed enough electrical energy to power a good-sized suburb. On their live album Kick Out the Jams [Elektra CD 60894], they play with an adrenalized passion which, even by The Who's standards in 1968, has to be heard to be believed. This is MC5's best album and easily ranks as one the top 5 live hard rock albums ever captured on tape.
Recorded on October 30th and 31st at Russ Gibb's Grande Ballroom in Detroit Michigan, Kick Out the Jams showcases the musical synergy and accidental genius of vocalist Ron Tyner, lead guitarist Wayne Kramer, rhythm guitarist Fred 'Sonic' Smith, bassist Michael Davis, and drummer Dennis Thompson.
The ultra-high energy set of 8 tracks is delivered with a fierce conviction, a revolutionary anti-establishment political agenda, and a wildly rebellious attitude – the very foundation of what punk music in the 1970s would be built upon.
Listening to the songs "Ramblin' Rose", "Kick Out the Jams", "Come Together", "Rocket Reducer No. 62", and "Borderline" will bring any true fan of punk music goosebumps. The original album was re-released by Elektra records in 1991 and can be easily purchased through various Canadian music retailers.
Be forewarned though: if you're looking for some relaxing music to sooth your jangled nerves, look elsewhere. The expletive-laced between song banter is as raw, rude, crude, and real as real can be; and is readily available on both CD and heavy-weight vinyl formats.
Bottom line, if this album doesn't raise your blood-pressure, bring you to your feet, and get you swinging your hips around the room and playing air guitar or air drums in a frenetic and uncoordinated manner, call a coroner, 'cause you may already be dead.
Iggy and the Stooges
Described by Wayne Kramer of MC5 as "our little brother band", after seeing them play live once in the autumn of 1968, Danny Fields, (head of publicity with Elektra Records at that time), signed The Stooges to Elektra for $5,000 USD. Fields assured Elektra that The Stooges and their wild, primitive, and chaotic singer / front man Iggy Pop would "make history". And, in the pandemonium of doing so, would also make Elektra "lots of money". Looking back in retrospect just shy of 50 years later, Danny Fields was correct with both of these statements.
Comprised of singer James Newell Osterberg Jr. (AKA Iggy Pop), bassist and vocalist Ron Asheton, guitarist James Williamson, and drummer Scott Asheton, the unstoppably chaotic, organic, and unhinged energy of The Stooges can best be heard on any one of their first three albums: 1969's The Stooges (Elektra CD 74051), 1970's Fun House (Elektra CD 74071-2), and 1973's Raw Power (Columbia / Legacy CK 66229).
Ask any member of any serious punk band in the late 1970s to cite their influences, and The Stooges will be near the top of the list. In reviewing The Stooges' first album which was released in 1969, rock critic for Rolling Stone magazine Lenny Kaye used the term "punk" to describe the record's sound. From a historical viewpoint, this is one of the earliest references in published writing to any band, anywhere, as being a "punk" band.
When the Raw Power (1973) album was re-mixed, re-mastered, and re-released on CD and heavy-weight vinyl in 1996 by Sony Music Inc., Iggy Pop stated:
"People kept asking me – musicians, kids I would see: 'Have you ever thought about remixing Raw Power?' Everything's still in the red; it's a very violent mix. The proof's in the pudding."
The key word in this statement is "violent". Much like MC5's jaw-dropping live performances and frenetic on-stage energy, what The Stooges brought to early 1970s punk music was a level of adrenalin and rawness that was rare to see in early punk-rock music. The intensity of their music, especially when played live, is what attracted and kept their fans devoted; and loyal.
Songs like 'Search and Destroy', 'Gimme Danger', 'Penetration', 'Raw Power', and 'Shake Appeal' all contain the raw—almost violent—sound that Iggy Pop was referencing when he made his comment about the sonics of that wondrous album.