Be One of the First In Canada To See Samsung OLED Curved Screen TVs, the PlayStation 4, Sony's New 4K Ultra HD TVs and Much More!
November 1st-3rd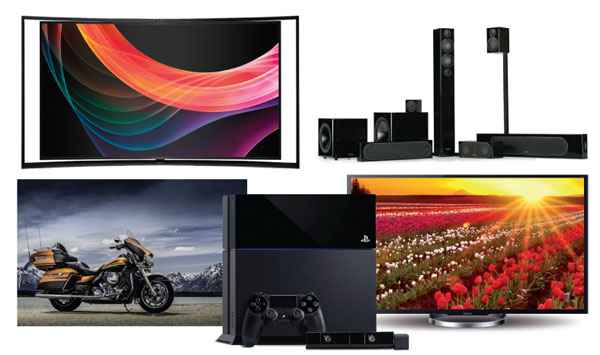 The Toronto Audio Video Entertainment Show (TAVES), presented by The New Classical 96.3 FM and Import Hifi, promises to be the hottest Canadian consumer electronics show of 2013 in Canada.  If you would like to get an up-close sneak peak at the newest emerging consumer electronics products and technology, TAVES 2013 is the place to visit.  The show runs between Friday, November 1st and Sunday, November 3rd.  For complete details about the show and to purchase your ticket, please check out www.taveshow.com.
TAVES is quickly becoming the definitive event for Canadians to see demonstrations of cutting edge consumer electronics products and leading new technologies.  This year's show will allow visitors to experience more mainstream products than ever before, many before they even hit the stores.  Some of the crowning jewels of TAVES 2013 include Samsung OLED Curved Screen TVs, the PlayStation 4, Sony's New 4K Ultra HD TVs, Samsung's gigantic 85-inch LED TV and even some of the latest Harley-Davidson motorcycles with their infotainment systems.  The show is the ultimate playground for those who love music, movies, video games, technology – and this year even motorcycles.  At the same time, it is one of the best places to learn about all of these product categories by speaking with product experts and sitting through various free seminars.  In addition to what might seem like an endless sea of 2-channel music systems, this year's show will feature the largest number of home theatre demonstration to date – nearly 20 percent of the demo rooms will host a home theatre system.  Other interesting product categories you'll be able to experience this year include headphones/earphones, high-quality wireless speakers capable of streaming music from your smartphone/tablet, as well as multi-room audio systems.
Of course there will also be lots of goodies to purchase at the show such as audio and video cables, headphones, earphones, CDs, records, concert Blu-rays, and much more. Now going into its third year, TAVES 2013 will be held between November 1-3 (Friday to Sunday), at the King Edward Hotel in downtown Toronto.  We are very pleased to feature The New Classical 96.3 FM radio station for the very first time at TAVES who will conduct a live-to-air broadcast from the show floor on Friday, between 11am and 3pm, and interview some of the key exhibitors throughout the live four hour program.
If this will be your first time attending a show like TAVES, you might be a little surprised that the show is hosted in a hotel rather than a convention centre but there's a very specific reason for this.  You see, the rooms inside a hotel allow exhibitors to setup the music and home theatre systems in 'home like' environments so that they can demonstrate them to visitors.  The King Edward Hotel is a fantastic venue for TAVES thanks to its larger than average hotel rooms, and solidly constructed walls between them.
One of the key goals of TAVES is to educate visitors about the various consumer audio video product categories so that everyone can make an educated decision before making a purchase.  In addition to an astounding number of product demonstrations at TAVES, this year's show will offer more free seminars than ever before.  The seminars are presented by some of the top industry experts, including Canada's television personality Marc Saltzman as well as CANADA HiFi's own Mike Osadciw.  From wide-appeal home theatre topics to advanced audiophile subjects, TAVES seminars should satisfy just about every show visitor.  Whether you have a burning question or simply would like to learn about a brand new topic, TAVES is the place to get all your questions answered.  Please check out the descriptions of each seminar that will be hosted at this year's show, following this article.  The TAVES website contains a full schedule of dates and times.
Now, let's take a closer look at some of the TAVES 2013 highlights – at least the ones we're able to reveal before the show.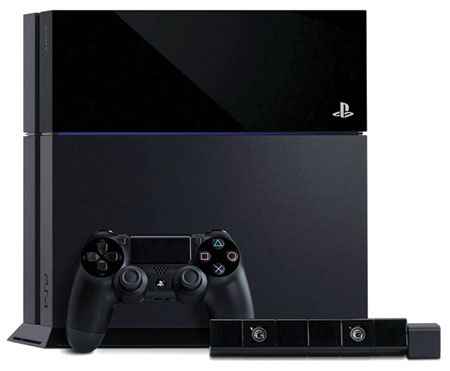 One of the largest exhibit rooms this year will host the "Home Theatre of the Future… Today" show feature showcasing some of the very latest audio and video gear available today.  This room will also double as the main TAVES seminar room.  In between the various seminars, one hour sessions will be held inside this room demonstrating PlayStation 4 games, various movie clips and music tracks.  Some of the products you can expect to find inside here include Samsung's Curved Screen OLED TV, Sony's PlayStation 4, Sony's latest 4K TV sets, Samsung's 85-inch LED TV, a brand new app-enabled AV receiver and a cutting edge 5.1-channel speaker system.  Although not confirmed at the time of this writing, we also hope to show the Xbox One inside this room (pending availability of units at show time).  Experts will of course be on hand to answer all your questions about these products.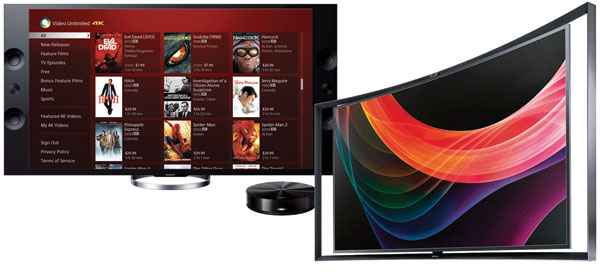 In addition to showing their products inside the "Home Theatre of the Future… Today" show feature, both Sony and Samsung will also be hosting their own rooms at TAVES 2013.  Sony will demonstrate its latest 2-channel audio components and speakers in one room, as well as its TVs and home theatre gear in another room.  Samsung will focus on its latest television sets but also plans to show some of its other consumer electronics (its complete list was not finalized at press time).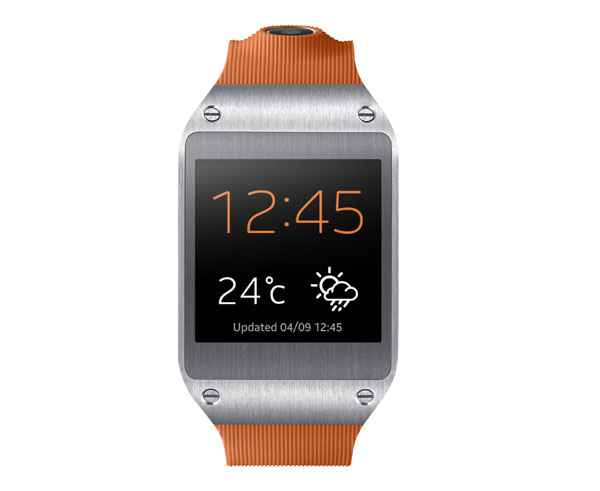 As mentioned above, TAVES 2013 will be hosting the largest number of multi-channel home theatre demonstration rooms to date.  Hence this year's show should be the perfect place for anyone looking to research, listen to and view some of the latest, high quality home theatre gear.  So sit through all of the movie and concert disc demos and have some fun, after all TAVES is all about home entertainment!  Some of the companies confirmed to setup home theatres in their rooms at the time of this writing include Sony of Canada (Sony's latest 4K TVs and Sony's ES line of electronics), Kevro (Monitor Audio), Erikson Consumer (ARCAM electronics and Revel speakers), Kennedy HiFi (PSB speakers and NAD Master Series electronics), SVS Sound (set to feature both a home theatre and a 2-channel system), Audiopathways (JVC projectors as well as Acurus and Aragon electronics), new Canadian manufacturer Adsum Audio and of course the above mentioned "Home Theatre of the Future… Today".  While we know that Samsung will be showing several of its latest TV sets, the company could not confirm at press time whether its room will feature a full home theatre system – you'll just have to see them at the show!  Check the official TAVES program, handed out at the show, for a complete listing of home theatre demos at the show.
Something else that we are very excited about this year, is that retailer Kennedy HiFi will launch a new Canadian brand called Bluesound (www.bluesound.com) – a premium brand dedicated to wireless streaming of digital audio to multiple rooms in your home.  Bluesound components range from an all-in-one wireless speaker system to components (with and without built-in amplifiers) capable of streaming high-res lossless music to your existing stereo.  All these components can be controlled by your smartphone and tablet.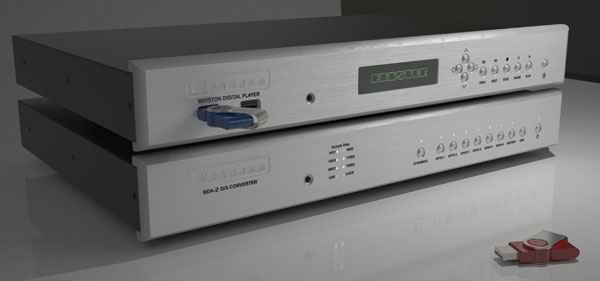 As you might expect, TAVES  2013 will feature a vast number of high quality audio manufacturers, distributors and retailers demonstrating the very latest home audio components from both Canadian and international brands – including digital sources, turntables, amplifiers, pre-amplifiers, tube components, loudspeakers and cables.  Among some 250 audio brands represented at the show will be Bryston, Monitor Audio, ARCAM, Cambridge Audio, SVS Sound, Naim Audio electronics and speakers, Revel speakers, Mark Levinson, Focal speakers, PSB speakers, Sony electronics and speakers, and NAD Electronics.  And this is just a very small taste.  For a complete list of brands, please see the TAVES website at www.taveshow.com
Music listeners that enjoy being literally surrounded by music, should be delighted to visit Canada's own exaSound at the show who will be demonstrating the world's first multichannel DSD DAC, the exaSound e28, in its multi-channel room setup. Visitors will be able to listen to an in-orchestra soundstage with multichannel recordings from 2L, Channel Classics and Peter Gabriel.
TAVES 2013 will also offer three major distributor multi-room "zones" this year presented by Tri-cell Enterprises, Plurison and Rutherford Audio.  Although the exact list of brands to be shown by each of these companies was not available at press time, we anticipate the companies to show some of the following – Tri-cell Enterprises (Accustic Arts, ASW Loudspeakers, Brinkmann Audio, Cardas, Chario, Clearaudio, Joseph Audio, Modwright Instruments and Unison Research); Plurison (Focal, Cambridge Audio, Wharfedale, Naim Audio, Devialet, Rega, Martin Logan, Pathos and Siltech); and Rutherford Audio (Burmester, ELAC, Vertere, EAT, Primare, Genesis and April Music).
As during the previous two years, we are always ecstatic to introduce TAVES visitors to new companies and this year the show will do exceptionally well in this department.  Not only will numerous companies exhibit for the first time at TAVES, a few brand new companies will revealed themselves for the very first time in front of the industry and consumers.  Making their inaugural appearance at TAVES will be companies that include Sony of Canada, SVS Sound,  Erikson Consumer, Legacy Audio and Linar Audio.  Sony of Canada plans to wow visitors with two separate systems – one showing its latest generation 4K Ultra HDTVs, ES-line AV receivers and speakers; while the other setup will focus on Sony's cutting edge 2-channel music components.  SVS Sound and Erikson Consumer will also show off 2-channel and home theatre setups at the show.  Showcasing their companies for the very first time at any show will be Muraudio, a new Canadian maker that will reveal a unique, 'out of this world' new speaker design; Adsum Audio, a new Canadian speaker manufacturer that will show both 2-channel and multi-channel setups; and Wynn Audio, a new Canadian distributor that will introduce everyone to SW Speakers Magic Flute and Reimyo electronics among other products (take a look at the amazing looking Magic Flute speakers photo on this page).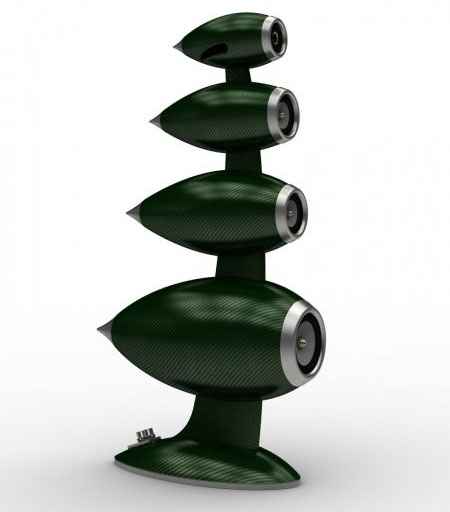 If you love live music, you'll definitely also want to check out a local Toronto group called the Ray Montford Trio, who will perform three live shows at this year's event.  The group consists of Ray Montford on guitars, Ben Riley on drums and Glenn Olive on bass.  The Ray Montford Trio offers original jazz-blues-rock-roots-urban compositions, with emphasis on melody and feel.  These diverse influences are sure to capture and engage many TAVES visitors.  The Ray Montford Trio will perform one show on Friday, November 1 (7pm) and two shows on Saturday, November 2, 2013 (1pm and 5pm).  Admission to these performances is free with the purchase of a TAVES ticket.  Ray Montford has released six, very well recorded studio albums, all of which will be available for purchase at the show.  The recording quality of these albums makes them perfect for enjoyment on a high quality audio system.  To get a taste of the trio's sound, please visit www.raymontford.com.
The above is but a mere sampling of what you can expect to see and experience at the 2013 Toronto Audio Video Entertainment Show.  Whether you come for one day or all three, I guarantee that you'll be very well entertained.  We invite you to bring along a friend or a family member and have some fun.  The 2013 TAVES will take place at the King Edward hotel in downtown Toronto from Friday, November 1st to Sunday, November 3rd.  Tickets can be purchased at www.taveshow.com or directly at the show.  For the latest developments about the show, please 'LIKE' the TAVES Facebook page at www.facebook.com/taveshow or visit www.taveshow.com.
Please take a look below at the list of seminars and their descriptions that will be featured at TAVES 2013.  Please note that some of the topics covered by these seminars may change slightly by show time.  For up to date seminar information, please visit the TAVES website or refer to the TAVES 2013 Show Guide, handed out at the show.
TAVES 2013 SEMINAR LIST
• "The Home Theatre of the Future… Today" Presented by Marc Saltzman
This seminar, presented by tech expert and TV personality Marc Saltzman, will talk about cutting edge home theatre components available. This includes the latest in televisions (4K, OLED and Smart TV functionality), what's new in AV receivers and wireless audio, interactive entertainment (including the latest video game consoles, PlayStation 4 and Xbox One), and ancillary components to enhance your home theatre experience, such media boxes, smartphone and tablet integration, intelligent remotes, networked drives, and more. Marc will explain the benefits of the latest 4K and OLED TV technologies and how they work to produce the picture.  The seminar will also discuss how 4K content is currently stored and delivered to 4K TV owners.  Is there a new 4K disc format in the works?  What about 4K OLED TVs, are any manufacturers working on developing this technology?  After the seminar you'll have a chance to view Samsung's hot-off-the-production-line 55? curved screen OLED TV and Sony's brand new 4K 3D LED TV.  This is one seminar you don't want to miss!
• Speaker Setup and Optimization (Sponsored by The Audio Beat and Nordost)
Last year, The Audio Beat seminars concentrated on maximizing the performance of your electronics by applying a consistent cable, support and grounding strategy. But the departure point for those demonstrations was having your speakers perfectly placed – otherwise you wouldn't be able to hear and appreciate the benefits. Which was fine, except that a lot of people asked exactly how to achieve proper speaker set-up…
There's an old adage in audio that when it comes to adjusting loudspeaker placement the last 5% delivers 50% of the music. This year, Roy Gregory (European Editor of TheAudioBeat.com and founding editor of Hi-Fi+ magazine) will be showing you just how true that is! The seminar will demonstrate how to place speakers from first principles, how to optimize their alignment and how to maximize their performance. But it doesn't stop there, showing how speaker placement can have a hidden impact on upgrades and other aspects of system performance.  Speaker positioning has a crucial influence on system performance and simply improving speaker placement and/or set-up delivers a huge potential upgrade that's completely free. Can you really afford to ignore it?
• Recording Classical Music – Healey Willan's "The Reproaches"
In this seminar, Frank Lockwood of Lockwood ARS, a Toronto based company which specializes in the creation of classical music recordings, will detail the process of recording Healey Willan's "The Reproaches".  Aficionados of classical music recordings have long known that the process used to record this music differs significantly from that used for popular music, in that classical music is almost exclusively recorded on location where suitably reverberant acoustics can support and enhance the sound. When the opportunity arose to record the music of Healey Willan in the Church of St. Mary Magdalene, Toronto, where he held the post of music director for nearly fifty years, the pairing of those unique acoustics with his music was the only logical way to proceed.
In tandem with the recording of music on location, classical music has traditionally been captured using a minimum of technological intervention – minimalist microphone techniques coupled with a "purist" signal path which introduces a minimum of coloration. With the advances in audio processing made available by modern digital audio workstations, certain limitations – unavoidable in the past – can now be addressed, and artistic choices which were unavailable even fifteen years ago, can be accommodated with relative ease.
The recording of Willan's "The Reproaches" made use of several techniques which greatly enhance the listening experience. Acoustic noise reduction and intrusive noise removal coupled with the restoration and enhancement of ambience were just the beginning, as what was originally a static performance from a single point of view was transformed into antiphony, revealing the composer's original intent, framed within the acoustic environment he loved and where he created for so long.
• High-End Audio: From Production to Playback
Presented by award-winning audio engineer and producer Mark Waldrep (Dr. AIX), this seminar will focus on the most critical stage in the release of a new recording…the actual recording process itself. Audio equipment manufacturers and music enthusiasts often overlook the importance of the recording philosophy of the record producer AND technical skills and experience of the audio engineer responsible for capturing the sounds the musicians create. Dr. Waldrep has been an audio engineer for more than 35 years and has engineered projects for artists/ensembles as diverse as Bad Company and The New Jersey Symphony Orchestra or Wallace Roney and Willie Nelson. He has engineered recordings in commercial studios, live concert venues, chamber music auditoriums and the dusty back roads of Haiti.
• DSD DACs and High-End Computer Audio (Presented by exaSound)
In case you haven't been paying attention to DSD, there are revolutionary breakthroughs for fine audio in this domain. DSD decoupled from the optical SACD media and downloaded over the Internet makes high end audio more affordable and more convenient. Best of all these technology improvements don't come at the expense of sound quality. High-resolution DSD 256 offers more detail, dynamics and realism than any other audio format available today. To bring you up to date on what's happening, exaSound will present a brief introduction of the technologies, equipment and music sources that will bring recording-studio quality to your listening room.
For those interested in leading edge technologies, and for the adventurers looking for new thrills exaSound will be proud to demonstrate the world's fist multichannel DSD DAC – the e28. Music lovers will enjoy an in-orchestra soundstage with award-winning multichannel recordings from 2L, Channel Classics and Peter Gabriel.  You will experience computer audio at its best and you will learn everything you need to become a Computer Audiophile.
• Advanced Turntable Setup (Presented by Richard Mak of TONEAudio, Sponsored by Tricell Enterprises)
In this seminar, Richard Mak, contributing writer for TONEAudio, will be presenting a comprehensive 3 part seminar on advanced analog setup.   Many audiophiles are willing to spend thousands of dollars on a turntable, yet very few possess the necessary hands-on skills to perform a perfect setup for maximum performance.  In the past 3 years alone, Richard Mak has performed over 600 turntable setups and probably thousands in his lifetime.  His setup skills are hands-on based rather than text book based.    Richard will go into great details on perfecting every area of analog setup, from cartridge alignment geometry, VTF, VTA, azimuth, Anti-skating, using spectrum analyzers as well as computer software.  The seminar is geared towards individuals who already possess the basic knowledge and terminology of analog setup, and are looking to further advance their setup skills.
• The Future of Hi-Fi (Sponsored by Plurison)
Dematerialized music is definitely the most convenient way to purchase, store and playback music. In this seminar you will learn why you should consider a dedicated network for your music collection. The presenter will also make comparisons of music stored on a computer versus a dedicated music server.  Finally, you will also learn how to optimize your iOS devices for Bluetooth streaming.
• Analogue: How To Get the Most Out of Your Vinyl (Sponsored by Plurison)
This seminar, designed for newbies and  long-time vinyl listeners, will focus on what to look for when purchasing a turntable and offer tips on how to fine tune and upgrade a turntable.  It will also discuss phono preamplifiers – how to choose the right one for your turntable and whether you should go with a moving magnet (MM) or moving coil (MC) model.
• Nordost Seminars Introduce Visitors To Two New Product Lines at TAVES
Nordost's own product specialist and representatives, Paul Ritchotte and Bruno de Lorimier, will be demonstrating, performing live comparisons and taking questions about two exciting innovations that will be introduced to the Canadian market this year at TAVES. One of these featured products is the Valhalla 2, Nordost's newest range of Reference Cables, which boasts the revolutionary Dual Mono-Filament technology as well as their proprietary HOLO:PLUG connector. In addition to V2, Nordost will also be revealing the latest addition to their Sort System: The Sort Füt. This mechanically tuned resonance control device improves upon the standard spikes and stabilizers that are provided with loudspeakers and racks by eliminating unwanted, residual vibrations. Nordost invites you to stop by room # 888 to experience the musical color, focus and dynamic range your system could be capable of.  Nordost seminars run throughout the day, all three days of the show.  Please look at the signage outside the room for the next show time.
• Cutting Edge TV Technologies – 4K Ultra HD and OLED (Presented by Mike Osadciw of the CANADA HiFi Magazine)
• IMAX History and the Personal Home Theatre (Presented by Nader Elm of IMAX)
• How Does Acoustic Treatment Benefit Your Listening Room
TAVES Exhibitors (so far…)
Sony of Canada
Samsung Electronics
Harley-Davidson Canada
The Classical 96.3 FM Radio Station
Plurison
Bryston
Kevro International Inc.
Rutherford Audio
Tri-cell Enterprises
Liberty Trading
Erikson Consumer
Worldwide Wholesales
Audioscape
The Inner Ear Magazine (Ernie Fisher seminar room)
Divergent Technologies (Ref 3A)
TubeMagic Audio Systems
Wynn Audio
SVS Sound
Update TV&Stereo
Coherent Speakers
Nordost
Euphoria Speaker Design
Muraudio
Kimber Kable
Audio Eden
Crown Mountain Imports
ANKits
Audio Sensibility
ADL (Audiyo Inc.)
Blueberry Hill Audio
Audio Oasis
Krolo Designs
Legacy Audio
Kennedy HiFi
Audiophile Experts
Linar Audio
AIX Records
CANADA HiFi Magazine
Charisma Audio
Focus Audio
exaSound Audio Design
Import HiFi
Adsum Audio
Ontario Vintage Radio Association
The Gramophone
Audio Note UK
Mystic Audio
Headfoneshop
Audiopathways
American Sound of Canada
Toronto Home of Audiophile
Coup de Foudre
Executive Stereo
Simaudio