Retailer Update TV & Stereo is proud to announce that it recently opened a third location in Unionville, Ontario. To celebrate the grand opening of this new store, Update TV & Stereo will host an event on Friday, May 2nd, 2014 at 5pm and would like to invite all CANADA HiFi readers. Beverages and hors d'oeuvres will be provided. The grand opening weekend celebrations will run from Friday, May 2nd until Sunday, May 4th.
The Update TV & Stereo *Elevated* is an audio video store unlike any other, housed inside a gorgeous historic church in downtown Unionville. This unique setting presents an amazing environment for music and movie demonstrations. The new location will carry many of the products available at the other two locations of Update TV & Stereo, along with a very special new addition – MBL audio products of Germany, available for the first time in Ontario. MBL produces some of the finest loudspeakers in the world, all with an omni-directional design that radiates sound in a 360 degree field. This event will be a wonderful chance to hear them for yourself. Jeremy Bryan, President and CEO of MBL North America, will be demonstrating MBL products and answer all your questions on Friday and Saturday during this special event.
Update TV & Stereo *Elevated* is located at:
150 Main Street
Upper Level
Unionville ON
L3R2G9
Tel: 905-604-5339
To see the Evite for this event, please visit www.evite.com. For more info about Update TV & Stereo, please visit www.updatetvandstereo.com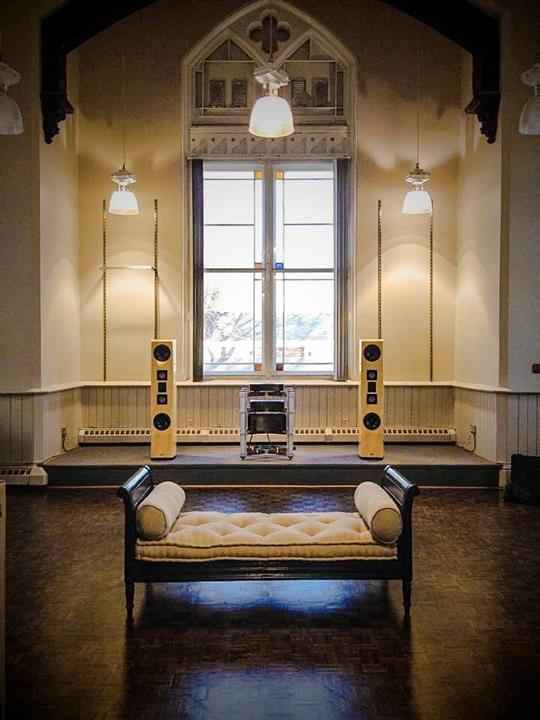 Comments are closed.