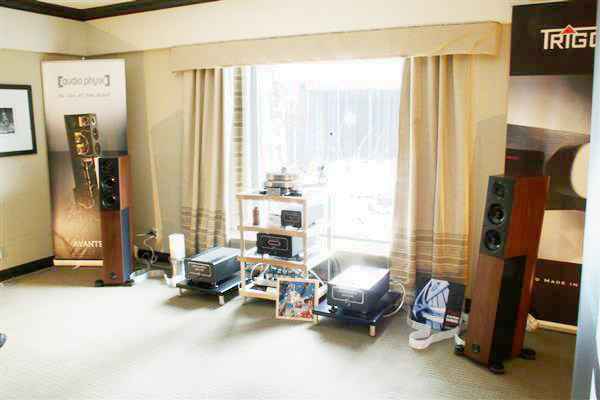 I have always found great pleasure in listening to Audio Physic speakers, and this year was no different when I visited the Goerner Communication room at SSI. Its Audio Physic loudspeakers offer an amazingly accurate sound that is sure to please anyone's music taste, and come in price ranges that can be afforded by most music enthusiasts. In addition to Audio Physic, Goerner Communication is the distributor of numerous other fine audio brands including Acoustic Signature, Creaktiv System, Grandinote, The Funk Firm, Ava Media and Trigon. Many of these products were on demonstration inside this larger room. The headlining system showed a wonderful synergy between the Audio Physic Reference Line Avantera Plus+ loudspeakers ($30,000) and Grandinote electronics – Domino pre-amplifier ($17,000) and dual Demone mono block amps ($50,000 each). The source was an Acoustic Signature Storm turntable with a FUNK FXR-II tonearm ($11,000), fed through a Grandinote Celio phono pre-amplifier ($8,750). Like many other music systems at the show, this one was wired up with Nordost cables. The room was very busy during my visit, but I did have a brief chance to listen. What I heard was a clean, detailed and fluid sound that was powerfully engaging.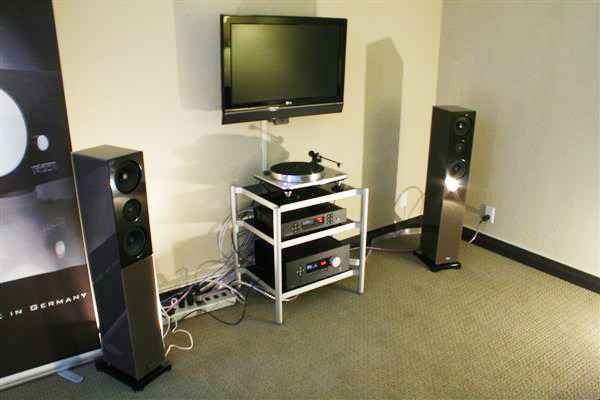 The secondary system in the room demonstrated a more affordable approach to sound. This system contained Audio Physic Classic 10 loudspeakers ($4,190), a Trigon Epilog integrated amp ($12,995) and a Trigon Chronolog CD/DVD/media server component ($9,495). On top of the audio stack was an Acoustic Signature Wow XL turntable outfitted with a FUNK FXR-II tonearm ($5,000).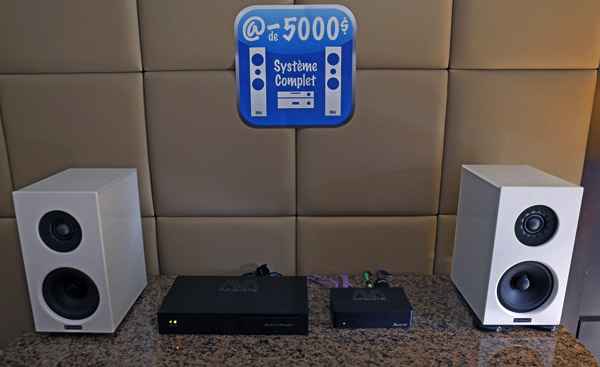 Topping off the systems featured in this room, was an audio setup showing that even a modest budget of $5,000 can get you a great sounding system. This one consisted of the following – Audio Physic Classic Compact bookshelf speakers ($2,550), an Ava Media Maestro 50 integrated amplifier ($525), and an Ava Media Rip'N Play server/CD ripper ($1,595). I did not have a chance to listen to the two latter system because the room simply had too many visitors at the time stopped by. To read other parts of our Salon Son et Image cover, please visit the links below: https://novo.press/montreal-audio-show-2014-salon-son-image-part-3/ https://novo.press/salon-son-image-montreal-audio-show-coverage-part-2/ https://novo.press/salon-son-image-montreal-audio-show-coverage-part-1/
Comments are closed.