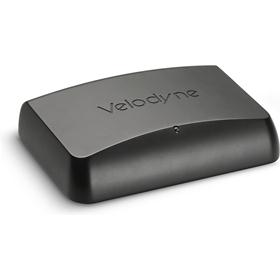 Velodyne, a company specializing in active subwoofer products, has just introduced a new wireless system, which converts any brand of active "wired" subwoofer into a "wireless" subwoofer.
The WiConnect System includes a 2.4GHz transmitter and receiver, which has a 50-foot range. The transmitter is connected to the LFE or line-level output jack on the signal output component e.g. A/V receiver or preamp-processor. The WiConnect receiver is connected directly to the subwoofer via the subwoofer's input.
The transmitter can transmit signals to up to four receivers, which allows for four independent subwoofers to be connected simultaneously.
The new WiConnect System is an alternative to Velodyne's existing WiConnect-10 subwoofer system that features a wireless range of up to 50 feet, 10-inch driver and 125-watt RMS power output.
The greatest advantage of the wireless hook-up, other than avoiding the use of cables, is in providing flexibility of placements. With the wireless WiConnect System, the subwoofer can be placed in virtually any location, within the 50-foot range to optimize its output and bass performance for the room.
The new WiConnect System is currently available at a MSRP of: $169
Look for more details at: www.velodyne.com.