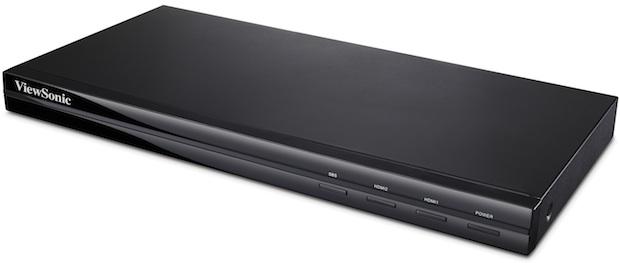 ViewSonic Corp. has just introduced a new product that taps into the current consumer trend towards 3D video.  The new VP3D1 3D HD Video Box is a 3D HD video converter box.
The VP3D1 3D HD Video Box allows the user to view full HD 1080p 3D content on their current 3D ready DLP home theatre projector, without the use of a compatible AV receiver.  The video signal is automatically converted so consumers can enjoy Full HD content on any 3D Ready DLP projector with an HDMI connection.  The VP3D1's hosts dual HDMI 1.4A inputs and a v1.3 output.  
The VP3D1 is now available at MSRP of $299 U.S.
 More details at: http://www.viewsonic.com