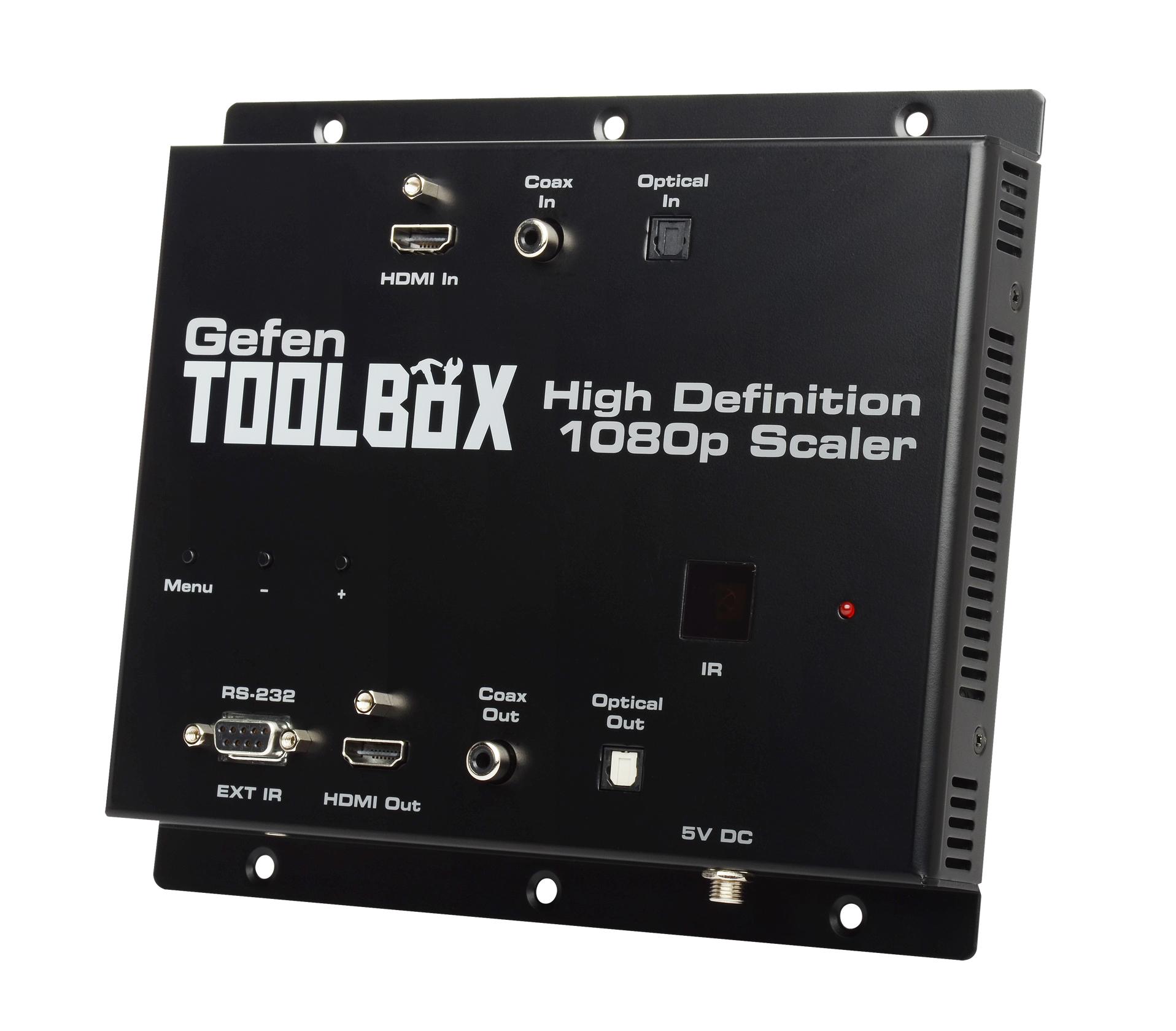 Gefen has just launched a new product that provides a solution for integrating video displays with different native resolutions.  The Gefen ToolBox HD 1080p Scaler will up or down scale video signals to meet the maximum resolution supported by the connected HDTV display.
In a multi-display installation with panels of different native resolutions, it will adjust the ouput to allow all the displays to operate at their maximum capabilities.  Without the Gefen ToolBox installers had to set the video signal source to the lowest common resolution but with the ToolBox, now all displays can operate at their maximum, when a 1080p signal is sent from the source.
For clients with a home theatre, a 720p projector and 1080p display might both be connected to a single source.  With the Gefen ToolBox, when fed a 1080p signal both the projector and the display can operate at their maximum.  You can input HDMI audio and output it as coax, optical and HDMI.  All three audio outputs are live. Users select their audio using the menu button, RS-232 or IR remote.
The Gefen ToolBox HD 1080p Scaler is available now in black or white for $329 U.S.
More information at: www.gefen.com