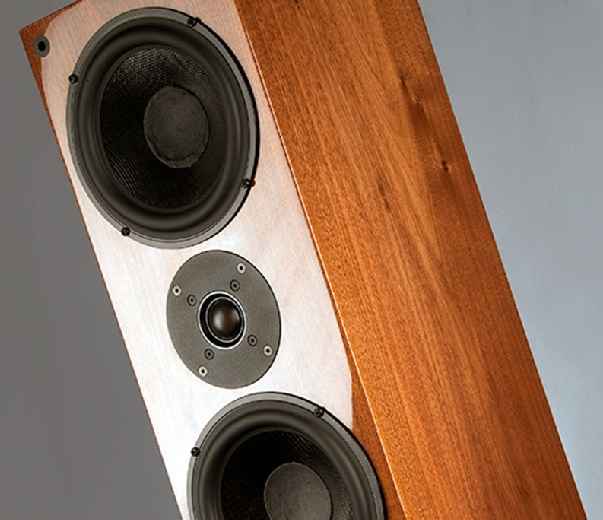 Wilson Benesch (WB) has just launched their new Square Five loudspeaker, part of their Square Series 2 range of products.  The new Square Five is a 2.5 way floor standing loudspeaker and their first new loudspeaker since WB's Cardinal Flagship project of 2012.
The Square Five uses the Troika System for a beautifully seamless, natural and coherent integration of mid and high frequency drivers. Mid-range accuracy is achieved with precision matched drive units sitting inline above and below the Square Five's Scanspeak tweeter, which is set at the perfect acoustic centre.  This tweeter is the same as that used in the WB Chimera.
The Square Five uses a unique, high energy loss diaphragm on the rear of its enclousre, which has been designed to deal with out of phase energy and improve dynamics and perfectly damp the Tactic drive unit.  The design of the Square Five involves the absence of any filter components on the mid drivers for absolutely transparent performance, free from phase distortions or colorations that could be caused by any crossover.
The Square Five uses a variety of noise defeating systems in the cabinet to achieve low levels of noise and coloration for long fatigue free listening.  
The Square Five's foundation is the Isobaric Module – a high precision 15 kg aluminum alloy monolith. Using 14 millimetre precision turned spikes, taken from the ACT C60 shelf, the Isobaric Module anchors the two Wilson Benesch Tactic bass drive units. The result is a cohesive, coherent sound field that is free of all phase distortions.
Pricing and availability of the new Wilson Benesch Square Five is yet to be announced.  Look for more details at: http://www.wilson-benesch.com/.