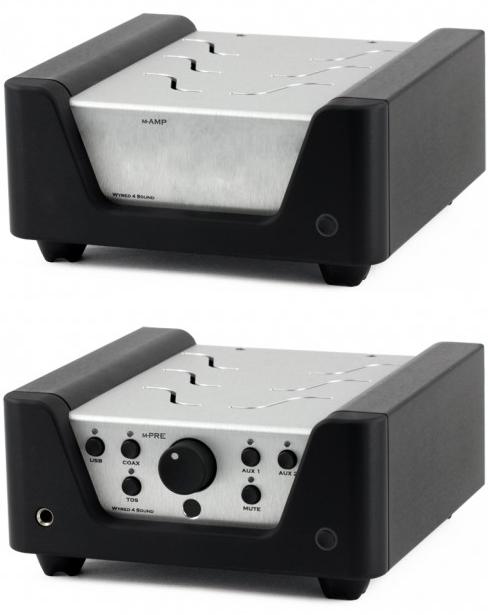 Wyred4Sound has just announced two new products to be released in the near future. The new products consist of a mono-block amplifier, the m-AMP, as well as a fully balanced dual-mono preamplifier, the m-PRE.
Both the m-AMP and m-PRE will follow in the footsteps of the recently release m-INT integrated amplifier, having a similar half-width 'chassis with 0.75" aluminium face plate.
The m-AMP is a mono-block Class D amplifier that outputs 220 watts into 8 ohms and is fully-balanced with an all-new FET input stage.
The m-PRE is also a fully balanced design with dual-mono design and features an onboard DAC: S/PDIF and USB that support up to 24-bit / 192 kHz resolution files.
At this point in time neither the m-AMP nor the m-PRE are in production and both full details and specifications as well as pricing and availability are yet to be announced.
Watch for more details at: www.wyred4sound.com.