Smart Glasses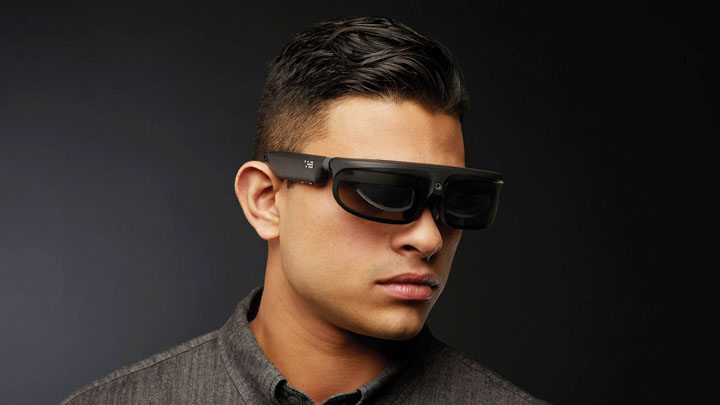 Unlike James Bonds' x-ray glasses from The World is Not Enough, today's smart glasses offer a little bit more than a glimpse beneath a frock. Leading the charge in the smart glasses' game is Osterhout Design Group (ODG). Earlier this year the company launched two new devices; the R-8 ($1,000 US) and R-9 ($1,800 US) augmented reality glasses. Similar to Microsoft's HoloLens the glasses have six-degree-of-freedom tracking, which means the device can tell when the user is moving through space, and not just turning their head. Targeted at the consumer market the R-8 harnesses the power of mobile virtual computing. Weighing just over four ounces the glasses offer high definition resolution in a 40 degree field-of-view (FOV).
Both devices are powered by the new Qualcomm Snapdragon 835 chip and run on Android. From watching movies to answering emails, users will be able to access and interact with information in a whole new way.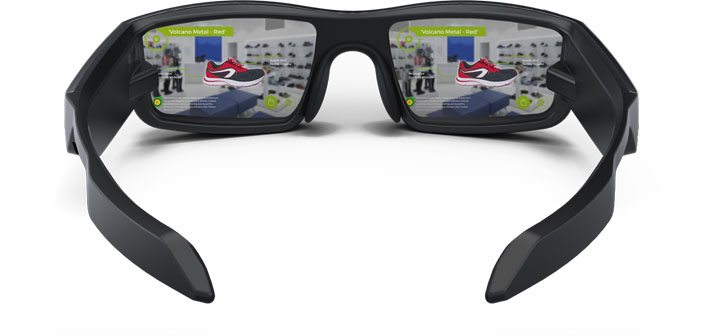 Resembling a chunky pair of Oakley's, the Vuzix Blade 3000 Smart Sunglasses ($1,000 US) feature a right lens with a display projected onto it. From emails to directions to a destination the user will be able to project a variety of items on the screen. Like SnapChat's Spectacles, the Blade 3000 will also feature a camera. The device will be able to capture photos and 1080p video and push it straight to your social media accounts. These smart specs are essentially a smartphone for your face!
Hearables
Providing the user with a lot more than a gym playlist, hearables are a new wave of audio innovation. With the ability to rock out to your favourite tunes, while at the same time amplifying the ambient sounds around you, Nuheara's new IQbuds ($300 US) keep you in touch with your surroundings. Users can customize the device to their desired audio profile, and for those who suffer from hearing loss it's a cheaper alternative to a hearing aid.
If you are looking for a gadget that screams performance, check out BodyTrak. This "Fitbit" for the ears measures body temperature, heart rate, speed, distance, and cadence. The company claims that the device's proximity to the brain allows for a more accurate reading than wrist-centric devices. Currently, BodyTrak is being trialed with professional athletes and the company hopes to bring the product to the consumer market this summer.
Wearable Wonders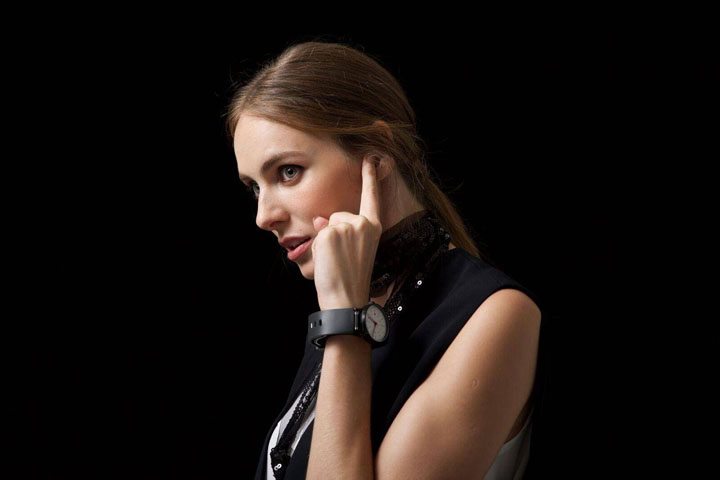 Smart watches and fitness trackers continue to dominate the wearable tech space. However, there are so many gadgets out there that bring something completely different to the table. This year, Sgnl Band ($149 US) had me saying "Go-Go-Gadget" with their smart strap. Just like Inspector Gadget, you can answer your phone by lifting a finger to your ear. With help from their Body Conduction Unit (BCU), vibration travels through the body and converts to sound. When the finger is placed to the ear the user can hear the caller. If you thought Bluetooth earpieces made people look crazy, wait till you see people walking around with their fingers in their ears.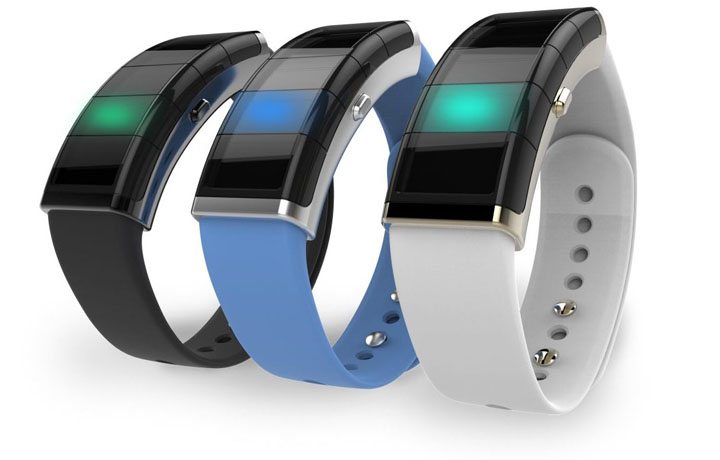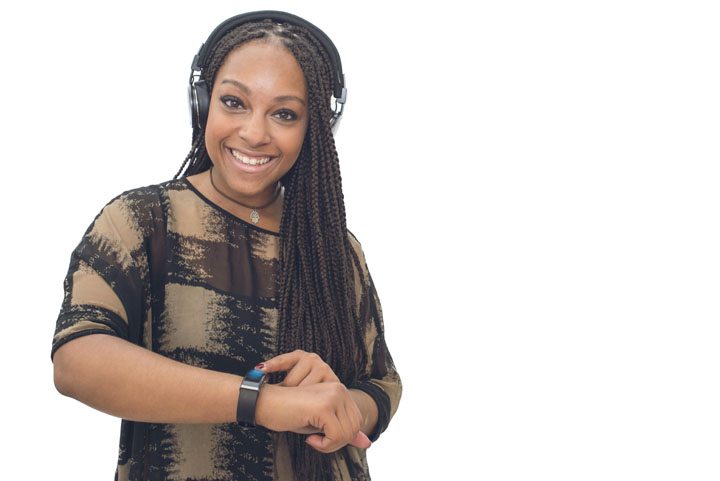 From fake phone calls to opening your garage door, the Nex Band ($80 US) is the hackable device that you'll want to add to your wearable collection. With five programmable buttons—called Mods— the band can quickly be customized and changed to suit the user's needs. Communicating through vibrations and light patterns the device is aimed at Millennials and Gen Z consumers. In addition to the IFTTT integration, the band also tracks steps, calories, and distance.
Wearable technology won't be going anywhere anytime soon. The industry may be young but it's evolving quickly. There is so much more to come from the wonderful world of wearables.