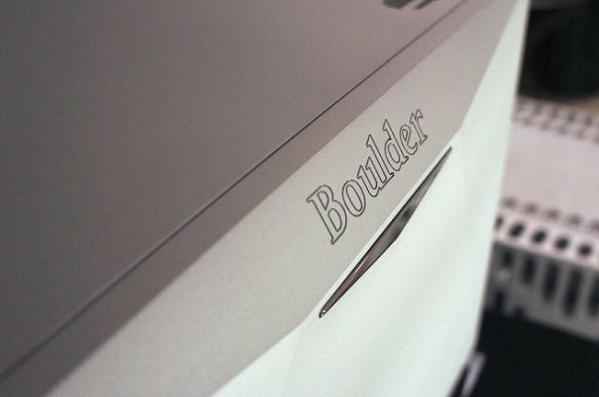 Boulder Amplifiers has just announced that there new 3060 class A stereo amplifier is now shipping.  The 3060 was exhibited at the CES this past January 2013.  The new class A stereo amplifier is Boulder's largest and most powerful stereo amplifier to date.  
The 3060 features complete linear class A audio circuitry, which has been derived in a large part from Boulder's current 3050 mono amplifier model.  To increase efficiency and reduce heat, bias current is actively monitored within the 3060, with the 3060 utilizing an amazing 120 output devices to generate its impressive power output of 900 watts-per-channel into any load.  This power output allows for unrestrained dynamics and the attainment of realistic volume levels with virtually any loudspeaker.
All 3060 amplifiers will be shipped with a 240 volt AC mains feed, which is required to ensure full-rated power output and performance.  A complete array of protection and status monitoring circuits are continuously active.
All metalwork is cut on Boulder's own CNC machining centers and features the distinctly modern, angled appearance unique to all 3000 Series products. A black granite and stainless steel platform is cut and polished to match the angled surfaces of the amplifier and is shipped with each 3060.
The 3060 is Boulder's second entrant to the 3000 Series, which is a subtantial improvement over Boulder's 2000 Series and sets the stage for future Boulder products. 
The Boulder 3060 class A stereo amplifier has a MSRP of $115,000 U.S.  Look for more details at: www.boulderamp.com.