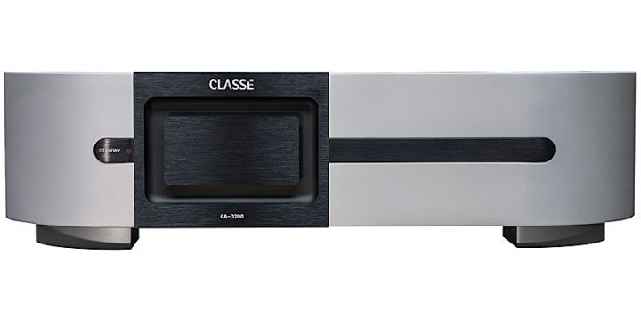 Classé has announced that their new Delta series class D stereo amplifier – CA-D200 is now available.  The new CA-D200 amplifier uses Classé-designed switch mode power supply and switching amplifier stages to produce 200 wpc.  This is a first class D amplifier product from Classé and uses sophisticated processing and amplification technologies.
DSP is utilized to optimize the performance of the system – ultimately reducing distortion and noise to an unprecedented degree and thus requring minimal use of overall negative feedback that further improves the amplifier's sonic performance.
Along with providing cool and efficient operation within a comparatively smaller and lighter component, at a lower dollar-per-watt cost – the hallmark of Class-D designs; the CA-D200 is claimed to surpass other class D designs by adding a superbly musical sound quality.
The new Delta CA-D200 is now available at a MSRP of $4,000 USD.  Look for more details at: http://www.classeaudio.com/.