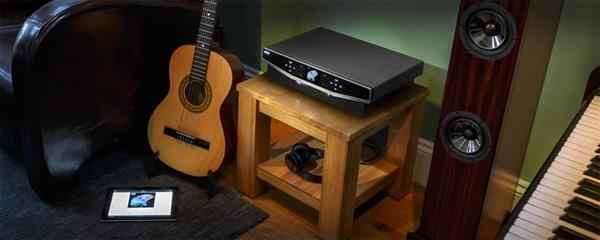 As a regular reader of the CANADA HiFi magazine you may have already heard of Cyrus Audio. This British audio manufacturer has a rich 30 year history, although it only became available to Canadian music buffs in the fall of 2013, thanks to local importer/distributor Kevro (www.kevro.com). In fact, our current Apr/May 2014 issue features a review of the Cyrus Audio 8a Integrated Amplifier (with the upgraded Cyrus Audio PSX-R power supply), alongside the Monitor Audio GX100 loudspeakers. We invite you to give the review a read HERE.
Cyrus Audio is an audio component maker that is very passionate about its products, all of which are proudly designed, manufactured and supported in the UK. The company does everything in the UK because it feels that its high quality standards would be very challenging to meet with production overseas. Its award-winning designs constantly push the boundaries of audio technology, with the goal of reproducing the most accurate sound that's reminiscent of a live performance.
Cyrus Audio offers a diverse portfolio of audio products, including all-in-one systems, streaming music players, integrated amplifiers, power amplifiers, preamplifiers, CD players, DACs, an upgraded power supply and various accessories. All of its components are housed within a very solid, but compact chassis that's about half the width of a typical hifi component. There's an audio component for every music fan here – from the casual listen that lives in a modern condo to a serious music lover that's lucky enough to have space for a dedicated listening room. Let's take a closer look at each of the product categories below.
All-In-One Systems – Lyric Series
The Cyrus Audio Lyric Series is the company's answer to providing a complete, stylish music solution. All you need to add is your choice of speakers. Its uniquely styled glass and aluminium chassis gives this series a gorgeous lifestyle look, but don't be fooled – this series offers a class leading music performance thanks to built-in high quality amplifiers and DACs. The Lyric Series consists of two components, the Lyric 05 and the Lyric 09. Both Lyric models can accommodate up to 14 music sources, and offer a rich number of features on-board including a music streamer, CD player, Bluetooth, FM, DAB+ and internet radio.  The streamer allows you to play music stored on your home network computers and NAS drives. In addition to the provided remote, a dedicated iOS smart phone/tablet app lets you browse and control the music playback.

The Lyric 09 offers a larger power supply and more continuous power output per channel, than the Lyric 05.
Streaming Music Players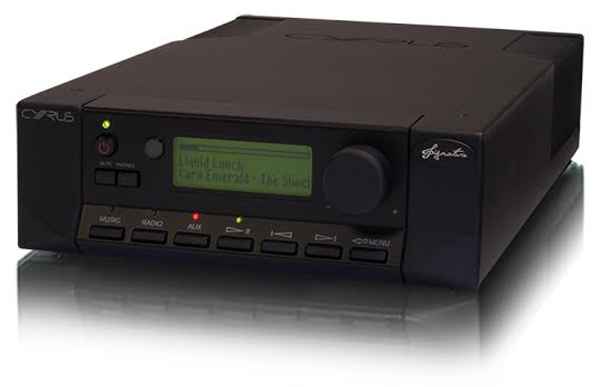 Cyrus Audio's range of streaming music players consists of five models, which include the Stream X₂, Stream Xa, Streamline₂, Stream XP₂ Qx and Stream X Signature. The Stream X₂ dedicated streamer is compatible with UPnP and DNLA products and decodes the highest resolution 24-bit/192kHz files in high quality. It is capable of playback of the latest file formats including WAV, FLAC, ALAC, AAC, MP3, WMA, and AIFF. In addition to its Ethernet port, it offers a variety of inputs – 2 x Optical, 3 x SPDIF, 1 x USB and 1 RS232 12V. It also gives you access to internet radio, and can be controlled by company's styles n-remote or your iOS device. The range leading Stream X Signature offers the company's highest fidelity performance, by employing the best quality components and engineering techniques. It will allow you to get the most out of your latest high resolution music files, and upgrade the quality of your CD resolution music.
Integrated Amplifiers, Preamplifiers and DACs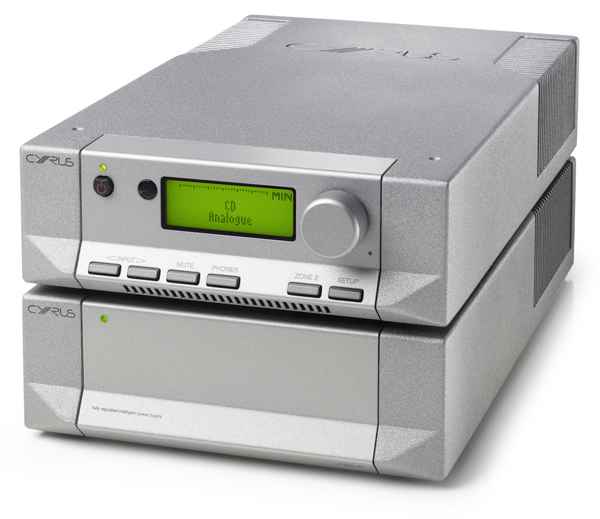 Cyrus Audio offers a full range of integrated amplifiers that provide control, source switching, digital-to-analog conversion and amplification in a single compact box. The company allows you 'build' your perfect integrated amplifier by choosing the amount of power that you need and the features that you desire. Two power choices are available – 2 x 40 watts per channel (into 8 Ohms), or 2 x 70 watts per channel (into 8 Ohms). Following this you have two choices of DACs; a DAC that uses the respected Burr Brown 24 bit/192k IC and a special Cyrus power supply; or the upgraded DAC that uses a superior converter IC and offers up-sampling to boost sound quality of all connected digital sources. A separately sold PSX-R power supply can further improve the amplifiers' resolution and dynamics. Dedicated music listeners who demand higher performance sound and choose to go with a preamplifier and a separate power amplifier, have four preamplifier models to choose from, each offering a higher level DAC and improved sound quality.
Power Amplifiers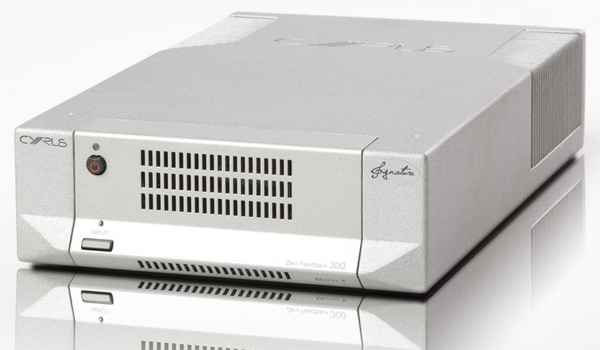 Cyrus Audio's high quality power amplifier line-up consists of three models designed to be paired with the company's preamplifiers. They include the X Power, Mono X 200 Signature, and the Mono X 300 Signature. The X Power can be used in a stereo mode (2 x 70 watts/channel, into 8 Ohms) or on a mono mode, delivering 140 watts (into 8 Ohms). The Mono X 200 Signature is a mono amplifier that incorporates the company's Zero Feedback technology to provide a higher sonic performance with nothing added or taken away, producing negligible distortion even at the lowest volume levels. Its 200 VA toroidal transformer is capable of putting out 150 watts (into 8 Ohms). The Mono X 300 Signature steps up the game with a 305 VA ultra-low noise transformer capable of an enormous 225 watts (into 8 Ohms).
CD Players
For those who still prefer physical media, Cyrus Audio offers a selection of three high quality CD players – the CD i, CD t, and the CD Xt Signature. Each model offers more sophisticated hardware and software, which translates into a higher level of performance, allowing listeners to enjoy every last bit of detail from their CD collections.
PSX-R Power Supply
The PSX-R power supply is designed with audiophiles in mind that would like to get the very best performance from a Cyrus Audio music system. It can be paired with the majority of Cyrus components, allowing them to achieve their full potential. This intelligent, highly regulated power supply provides an extremely smooth and stable DC feed to the connected component. What this translates into, is a new level of depth and detail from the music.
If you have a passion for music, we encourage you to discover Cyrus Audio in greater detail at www.cyrusaudio.com
Comments are closed.