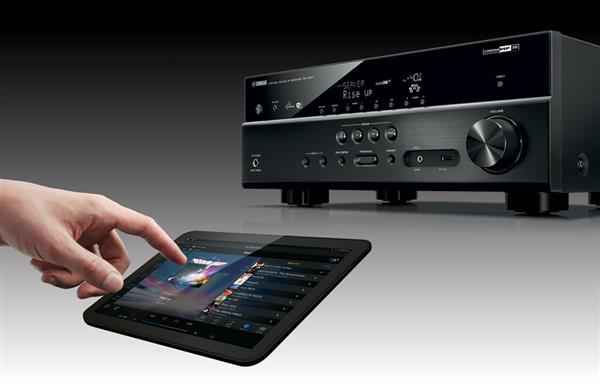 Yamaha has just launched three brand new entry-level Connected AV Receivers – the RX-V577, RX-V477 and RX-V377. To coincide with these new introductions the company has put together a video presentation of the new AV receivers on YouTube, which you can view at http://youtu.be/GZypeVb9S1k
Highlights of each of the new models include:
RX-V577
This 7.2-channel Wi-Fi Built-in Network AV Receiver supports advanced features like AirPlay, Music Streaming services, HTC Connect, AV Controller App and Wireless Direct. It offers 4K Ultra HD pass-through, new Extra Bass function, and Speaker Zone B output to expand its versatility.
RX-V477
This versatile 5.1-channel Network AV Receiver is ready for AirPlay, music streaming, AV Controller app and HTC Connect. It offers high sound quality, plus 4K Ultra HD pass-through and new Extra Bass function for powerful sound.
RX-V377
This model offers a Discrete Amp Circuit Design, YPAO and a Front USB input. With new Extra Bass and 4K Ultra HD pass-through, this 5.1-channel AV Receiver is sure to provide a great sounding home theater.
For more details about each model, please visit www.ca.yamaha.com
Comments are closed.