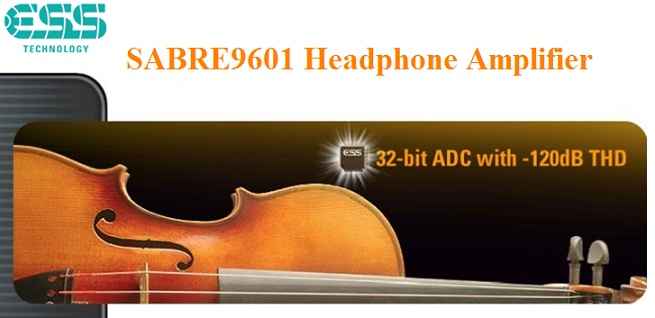 ESS Technology, has just annouced their new SABRE9601 Headphone Amplifier.  The SABRE9601 Headphone Amplifier is ESS' solution to attaining a higher level of performance with compact mobile devices.  
The SABRE9601 Headphone Amplifier delivers 122dB DNR and -117dB THD+N.  This makes the new headphone amplifier a perfect pair of the SABRE-2M series of 32-bit DACs that are currently used in a number of audiophile-grade mobile devices such as smartphones, tablets, laptops and digital music players.
Using an internal charge pump, the SABRE9601 Headphone Amplifier operates from a single +3.3V supply to produce ground-referenced outputs.  This serves to eliminate pops and clicks as well as the need for large DC blocking capacitors.
The SABRE9601 Headphone Amplifier will be demonstrated on February 24 – 27, 2014 at the Mobile World Congress in Barcelona and is expected to be available for sampling, beginning in March-2014.  Look for more details on this and other ESS products at: http://www.esstech.com.