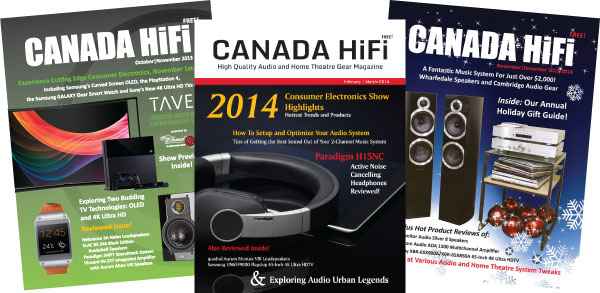 The CANADA HiFi magazine is looking for two new contributors – one in the Toronto area and one in Montreal.  Ideal candidates should have excellent knowledge about the latest audio and home theatre technology and trends.  The candidates must also own a mid-range or better audio system; a good home theatre system is a bonus.
Past writing experience is not required, however strong writing skills are essential.  The candidate must possess strong research skills and the ability to write in an entertaining, informal style.  Someone with a good sense of humour would be a bonus.
Writing assignments could include featured articles, reviews, factory tours and audio/video show reports.
If you have a passion for all things audio and video and are interested in becoming a contributor at CANADA HiFi, please send a short email highlighting your interests/qualifications to the publisher Suave Kajko at skajko@novo.press/.  Please include a list of your components in the email.