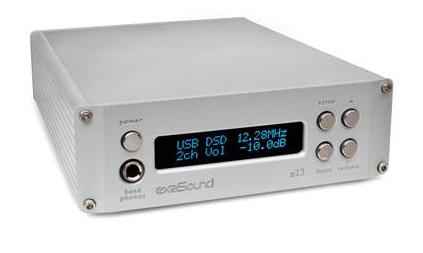 exaSound Audio Design has just announced their latest DAC model, the e22 DAC. The new e22 is a third generation DSD256 DAC that has been developed to take performance to a higher level.  The e22 supports even native DSD256+ mode at a sampling rate of 12.288 MHz.
The exaSound e22 DAC includes an asynchronous USB interface with error correction, proprietary computer drivers, and Galvanic ground isolation.  Low distortion, noise, and jitter levels improve accuracy, transparency and dynamics.
The e22 succeeds exaSound's e20 DAC, raising the bar with 82fs Femto-Master-Clock, an enhanced high-current headphone amplifier, lower noise and distortion levels, a 12V Trigger Output, and heavy-duty USB-B and RCA connectors.
The e22 DAC is immediately available at a price of $3,499.00 CAD.  Look for more details or to purchase direct at: www.exasound.com.