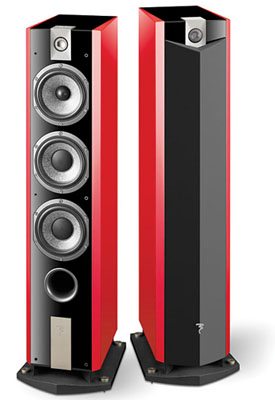 On the heels of the Focal 826W (30th Anniversary Limited Edition) speaker, Focal has announced that it will be introducing a new 800W Prestige Series of speakers at this year's CEDIA show.
Although no specific information about this new series has been released, we do know that it will consist of five models: 807W (bookshelf), 826W (floor stander), 836W (floor stander), CC800W (centre channel) and SW800W (subwoofer).
The new series will be available in three finishes: high gloss black, Imperial Red and French Walnut veneer.
We'll post more info on these speakers as soon it become available.  The picture to the right is of the Focal 826W 30th Anniversary Limited Edition speaker.
In the meantime, please check out www.focal-fr.com.