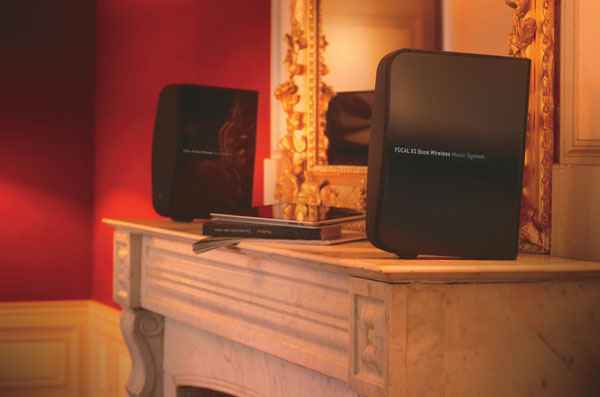 French speaker maker Focal has just added a new model to its award-winning XS Book loudspeakers which features Bluetooth APT-X wireless technology, making the XS Book range of products appeal to more potential music buffs.  The new model, named the XS Book Wireless, will begin shipping at the end of this month.
The XS Book Wireless allows wireless digital source transmission in a full-range, user friendly, great sounding and energy efficient pair of powered desktop monitor loudspeakers designed for the music lover as well as the hobbyist music creator.  You can stream your music to the XS Book Wireless via Bluetooth APT-X for near CD quality, or by a 3.5mm jack or RCA cable.
The performance of the XS Book Wireless comes from the developmental work carried out for the Focal CMS40 professional near-field monitor. The XS Book Wireless is a compact powered two-speaker system delivering staggering bass response and dynamic impact for its size.  The XS Book Wireless is available in high gloss Black, and retails for $399 the pair.  The existing XS Book model remains at $299.
Equipped with an aluminum dome tweeter and a 4" (10cm) Polyglass cone woofer, XS Book Wireless has a wide bandwidth of 50Hz to 22kHz. It has the linearity of an ideal small monitor with a maximum sound pressure level of 97dB SPL at 1m: easily enough to fill a 215 Ft2 room. Use it as a speaker system to match a flat panel TV to vastly improve TV or movie sound quality.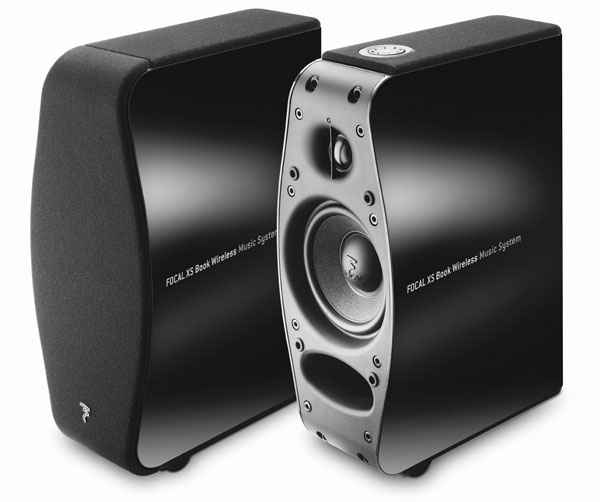 One of the secrets to the performance of the XS Book Wireless is the sophisticated CAD modeled port that ensures unrestricted laminar port, avoiding airflow noise while maximizing bass response.  An integral high-performance 2×20 Watt amplifier is included, giving crisp and detailed high frequencies and solid weighty low end. The cabinet is structurally reinforced to minimize resonance, ensuring fine dynamics and low coloration. An-easy-to-use multi-function knob allows control of volume as well as power/standby.
Focal XS Book Wireless is supplied with all necessary cables: 3.5mm jack from computer to XS Book and a 1.5m RCA cable (and a 1.5m extension cable) to connect one speaker to the other.  A carrier bag is available as an option. XS Book Wireless is compatible with the OmniMount AB2, allowing easy wall mounting should it be required.
For more info, please visit www.focal.com