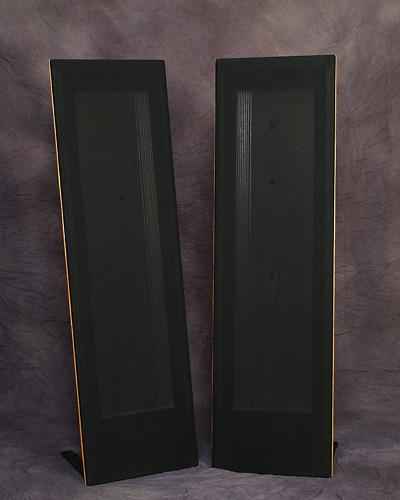 Magnepan has announced that it will be introducing a new Super MMG, 3-piece system, which includes a bass panel at T.H.E. Show Newport, taking place May 31st to Jun. 2, 2013.  The Super MMG speakers are only available as a system. ("New MMG" speakers picture above – not the new Super MMG system)
The new Super MMG is said to offer improved performance of Magnepan's existing "New MMG" loudspeaker across all frequencies.  Details shared on the Super MMG have been sparce to date, so the debut at T.H.E. Show will be the first opportunity to really get to hear what this new product will deliver.
The Super MMG will continue to be designed and built in the U.S.A. as it goes with other Magnepan products.  There will also be an option for a 60-day in-home-trial, that allows for the return of all or part of the system, within that period.
The Super MMG 3-piece system will have a MSRP of $1,199 U.S. with the option of adding an additional bass panel that will take MSRP up to $1,750 U.S. for the 4-piece system.  Look for more details to come at: www.magnepan.com.