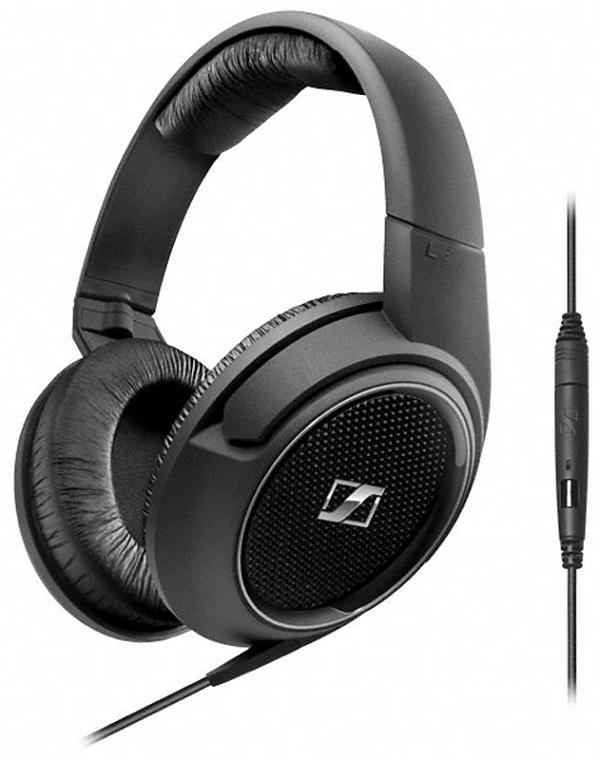 Sennheiser recently announced a new line of 'Universal' headsets, which are fully compatible with latest smartphone devices from companies like BlackBerry, Apple, Samsung and HTC. The new headsets include the HD 219 on-the-ear headset, the HD 429 around-the-ear headset and the MM 70s ear canal headset.
Sennheiser's new Universal headsets are compatible with virtually all smartphone brands and models, including recent models such as the BlackBerry Z10, Apple iPhone 5, Samsung Galaxy S4 and the HTC One. These modes integrate capabilities to manage phone calls, play and pause music, change tracks and adjust the volume.
The HD 219 is an on-the-ear univeral headset ($79.95 U.S.), for vibrant sound and punchy bass. The closed back design reduces ambient sounds. The HD 219s uses high-output neodymium magnets for precise stereo sound and a powerful bass response.
The HD 429 is an around-the-ear universal headset ($99.95 U.S.).  They are designed to provide quality audio with smooth bass response.  Their closed-back design, helps isolate against ambient noise. 
The MM 70 universal headset ($99.95 U.S.) enables users to easily manage music and communication while on the move. Featuring a pair of neodymium magnets that help deliver lifelike sound, the Sennheiser MM 70s also feature a noise isolating design. The MM 70s also includes an in-line remote and is compatible with virtually any smartphone, simplifying user control of both music and communications.
All three new modesl are currently available at the above indicated MSRP.  Look for more information at www.sennheiserusa.com.