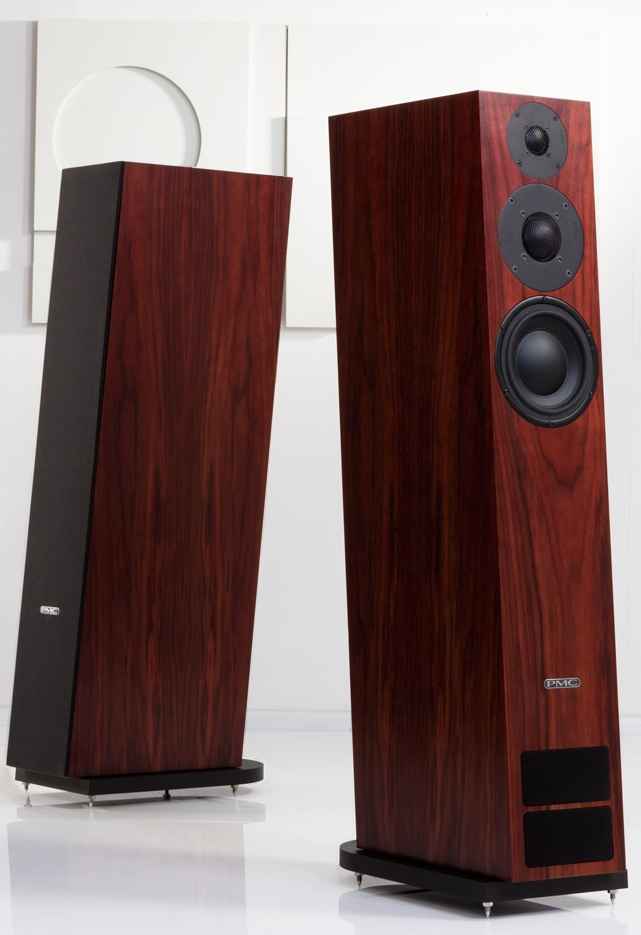 PMC has just released a new flagship model within their twenty series line of loudspeakers – the new twenty.26 loudspeaker.  Unlike all other twenty series models, the new .26 is a three-way design, rather than a two-way.  It incorporates a 1" dome tweeter, a 2" dome midrange, and a 7" cone woofer.  The tweeter is the same one used in the other twenty-series models, while the woofer and midrange are unique to the .26.  The .26 uses the companies proprietary Advance Transmission Line (ATL) technology to provide greater bass extension and performance.  Frequency response is puported to be from 27Hz to 25kHz. 
The new .26 has been designed to provide the finesse, delicacy and musicality of its siblings, while going beyond them by providing a huge dynamic impact and the sheer scale of a musical performance to engulf large rooms.  The .26 is the twenty series model which delivers the greatest level of overall clarity.  Other features include the following:
Available Finishes: Walnut, Amarone, Diamond Black, Oak
Crossover Frequency: 380Hz & 3.8kHz
Dimensions: H 1062mm 41.8" (+25mm spikes) x W 190mm 7.5" x D 439mm 17.3" (+16mm grille)
Drive Units: LF PMC twenty series, lightweight doped 7"/177mm cone with cast alloy chassis, MF PMC 50mm twenty series dome mid-range, HF PMC/SEAS®, 27mm twenty series, SONOLEX™ Soft dome, Ferrofluid cooled
Effective ATL Length: 3.3m 11ft
Frequency Response: 27Hz – 25kHz
Impedance: 8 Ohm
Input Connectors: 3 pairs 4mm sockets (Tri-amp or Tri-wire)
Recommended Amp Power: 50 – 300W
Sensitivity: 86dB 1W 1m
Weight: 22.5kg 49 lbs
The PMC twenty series .26 is expected to be available shortly, with pricing yet to be announced.  Look for more informaiton at: http://www.pmc-speakers.com/.